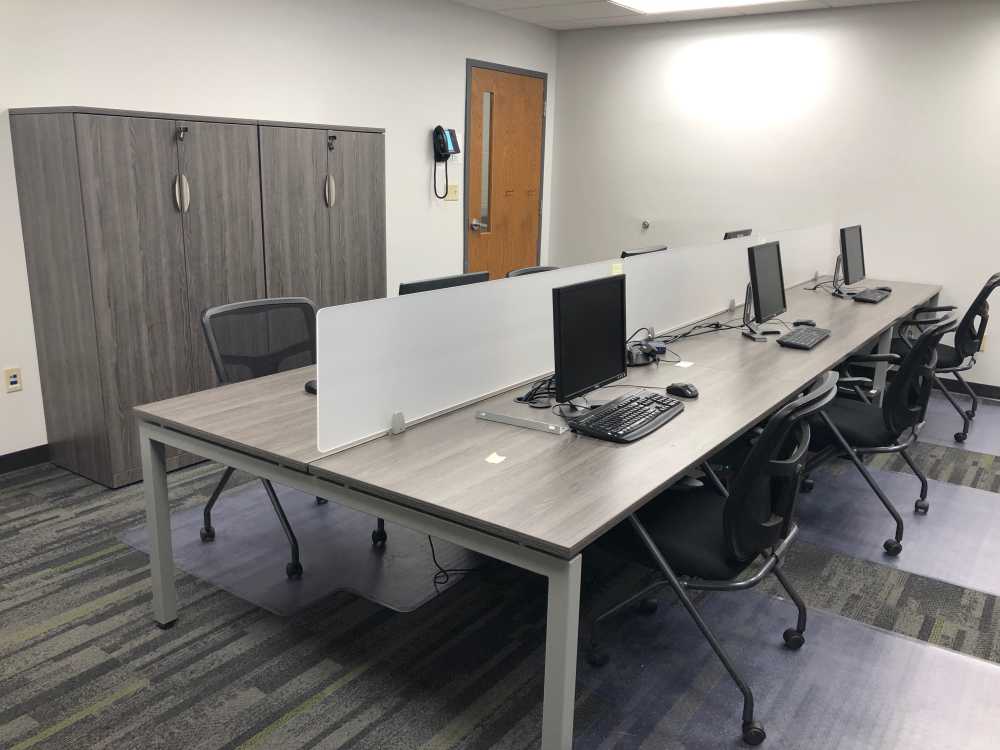 A fresh look at open office furniture systems
Systems Furniture is the office update specialist
Fifty years ago, open office furniture systems were revolutionary and a landscape of cubicles became home to millions of workers. In 2018, Systems Furniture is bringing fresh ideas for renovating the workplace to meet today's employees' needs and corporate goals in northern and central Wisconsin.
Open office furniture systems for today's office
Growing business — BCS International in Green Bay outgrew their location and wanted new furniture to match their fast-paced business.
The fresh look — Space planning was critical. Systems Furniture designed a "bullpen" for groups that work together closely, multi-functional areas for company-wide meetings and impromptu breakout areas. Another must for BCS was an individual wardrobe storage unit for each workstation. Knoll Dividends fit the bill for both the open office furniture systems and the private offices.
Non-profit — The CP Center in Green Bay was expanding their facilities while keeping a close eye on their furniture budget. That budget required integrating new furniture with existing stations. In addition, they needed multiple installation dates to accommodate staff moves while construction was underway.
The fresh look — Knoll Dividends workstations and Storlie private offices provided both continuity and an updated look. A custom reception desk and new soft seating welcomes clients and families to a caring community.
Corporate redesign– The Press Gazette in Green Bay was looking for a progressive and fun office environment to help recruit and retain quality employees when they replaced their thirty-year old mismatched open office furniture systems.
The fresh look — The Knoll Dividends products selected included low height panels to emphasize openness and light and low-profile filing units that meet modern storage needs. Precise space planning made it possible to fit 98 workstations within three floors in a nearly 100-year-old building.
Systems Furniture transforms offices
What is the best way to start a conversation about updating your office facilities? Explore our website, sysfurniture.com. Then review your goals with one of our account managers and interior design teams by calling 920-336-1510. Our teams work throughout the Fox Valley, in Oshkosh and Appleton as well as Wausau and Eau Claire. We are ready to show you open office furniture systems, movable wall systems, ergonomic seating and ways to create a unique workplace.