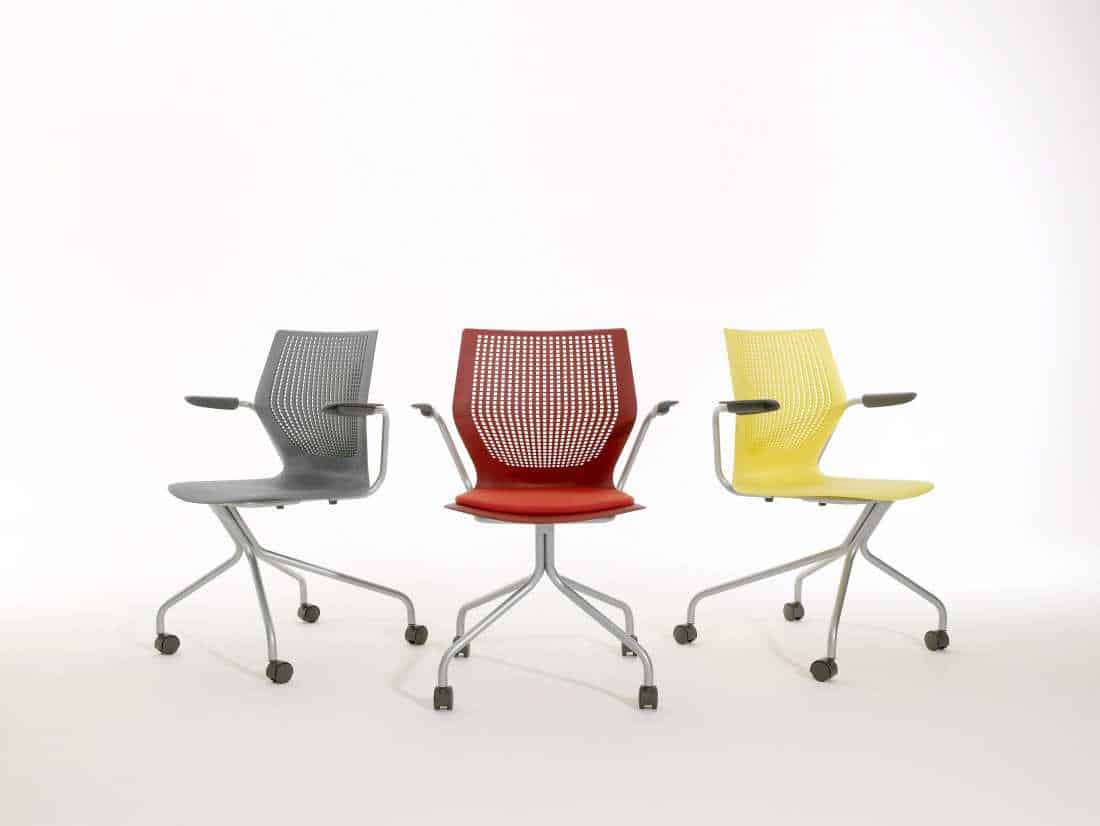 What creates a dynamic business meeting?
Systems Furniture says it's the Knoll MultiGeneration chairs
Meetings. Dozens of how-to-books reveal the secrets of instilling purpose, passion and focus into your next meeting. At Systems Furniture, we will tell you that the furniture like the Knoll MultiGeneration chairs makes a difference. Why?
Because people who are comfortably seated and have easy access to power, data and AV equipment are ready to be engaged. Roll in a mobile whiteboard and the creative juices will start to flow. The Knoll MultiGeneration chair is a favorite for our clients in northeastern Wisconsin.
The Knoll MultiGeneration chair and other meeting favorites
Comfortable chairs – A lightweight chair on casters is perfect to roll from one meeting spot to another. A chair back that gives support and flexes as the user shifts position is crucial. A comfortable cushioned seat is imperative.

The Knoll MultiGeneration chair meets all the requirements and comes in a variety of colors. The stackable chair option can be ordered with a dolly for transporting them ten at a time.
The Remix side chair is a tailored, upholstered chair with plush cushioning and a gentle back movement. It works for a deskside chat or gathered for a collaborative, informal meeting. You can mix-and-match the fourteen solid colors to add that pop of color to the modular office setting.

Whiteboard – A necessity to catch inspired ideas.

Clarus family of mobile markerboards can go to any meeting place. Both sides of the markerboard are ready to capture the overflow of good ideas that are generated.

Plug in and connect – Make sure everyone at the meeting can use their laptop and other devices.

The eBench conference table from Enwork has a sleek, modern look and the flush fit doors on the top conceal recessed power and data capabilities.
Horsepower from Knoll – is a unique modular power raceway that gives employees a multitude of ways to plug in; as a freestanding bench, in a group workspace or a moveable video display unit.
Let Systems Furniture's account managers and interior design staff create a space where creativity and comfort meet in your office. We'll set the stage for a dynamic meeting whether it is in Sheboygan, Wausau, Eau Claire or Green Bay. Check out our website, sysfurniture.com, and give us a call at 920-336-1510.