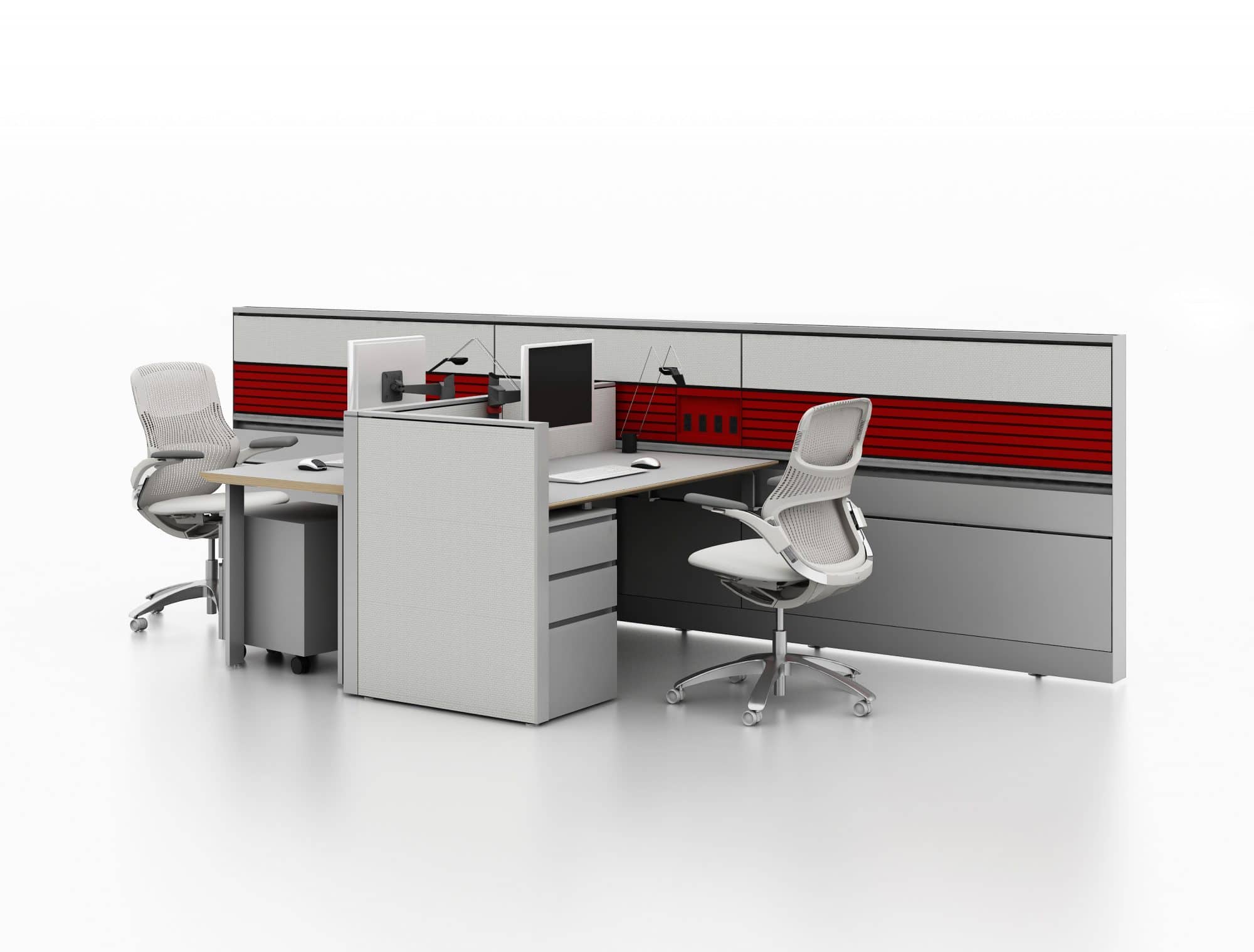 Are you looking for workstations Green Bay or Appleton?
Workstations Green Bay & workstations Appleton
How do you define an office? If you are thinking…all you need is a desk and chair, think again.  Office furniture systems can encompass a large customer service call in area or a classic Oval Table Desk designed by Florence Knoll for a private office or a casual seating area meant to inspire brainstorms and new ideas.  Many times all these elements are within one building.   The challenge is to find office furniture or workstations that work as hard as the employees who come to work in the space.  And that space needs to work efficiently and comfortably for those employees.
The planning begins with the communications process with an office furniture expert.  Systems Furniture's account managers and interior designers work to determine the goals of the company as they plan a new building or remodeling project.  Is there a corporate identity that needs to be enhanced throughout the work space?   What are the needs of open plan offices and private offices?  Are there meeting spaces for formal boardrooms and casual areas for lunchrooms?  How many people can be placed in the square footage allowed?  There are many questions that come before the correct furniture can be chosen.
If you have questions, please contact us at 920-336-1510
tags: office furniture Green Bay, office furniture Appleton