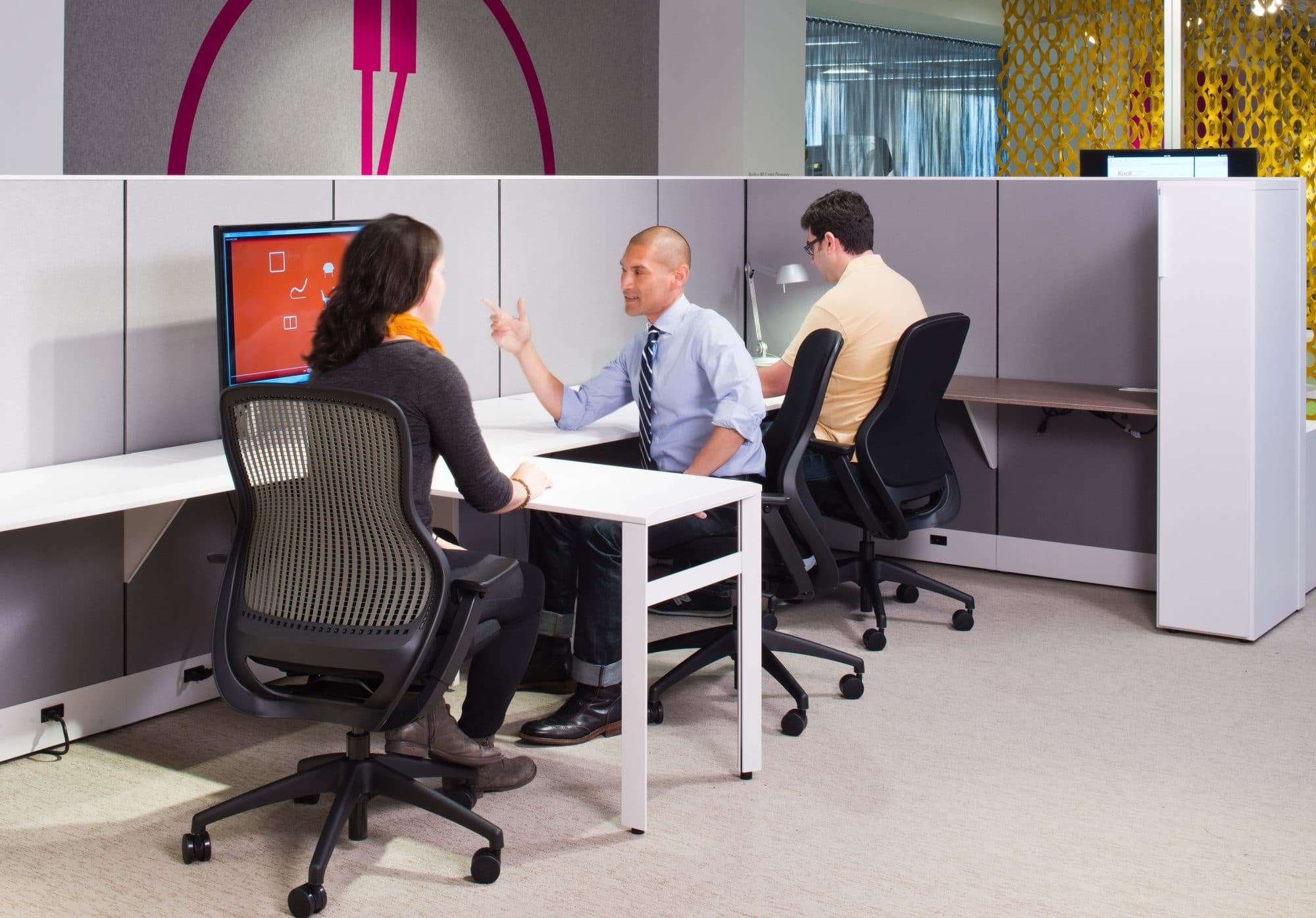 Start-Up Business Workstations
Finding The Right Workstations, Green Bay or Appleton
Three Essentials
Congratulations! You made the decision to start your own business. New business ownership is an exciting experience and somewhere in between decisions on equipment, software, marketing and business card, everyone needs to consider their basic office furniture or workstation. Whether you are working from a home office or have found a rental space, the essentials are the same. You need a work space that is efficient and comfortable. How do you make your money go the farthest? Take a careful look at 3 office "must have" items.
DESK – a dedicated workstation focuses you on your business. If you are planning on spending a lot of time working on a computer, make sure you have plenty of room on your desk for a monitor, keyboard, files and accessories. A monitor arm can attached from one to eight monitors above your work surface and adjust to suit the user.
Think about a "sit to stand" desk. This desk electronically rises so you can move from a seated position to a standing position which helps reduce fatigue. Look to the future and choose a desk which will be easy to move to your next location and projects the image you want your business to portray.
CHAIR – Nobody gets work done when they are sitting in an uncomfortable chair. Spending money on a quality, well made chair that fits you and has a warranty is worth every penny. Look for chairs with back support, height adjustability and armrest flexibility. You want this chair to take care of you while you grow your business.
LIGHTING -The right task lighting keeps your eyes and mind fresh and alert. New options in desk lamps include advanced LED technology with a three step dimmer and an optional occupancy sensor which saves energy.
Tags: workstations Green Bay