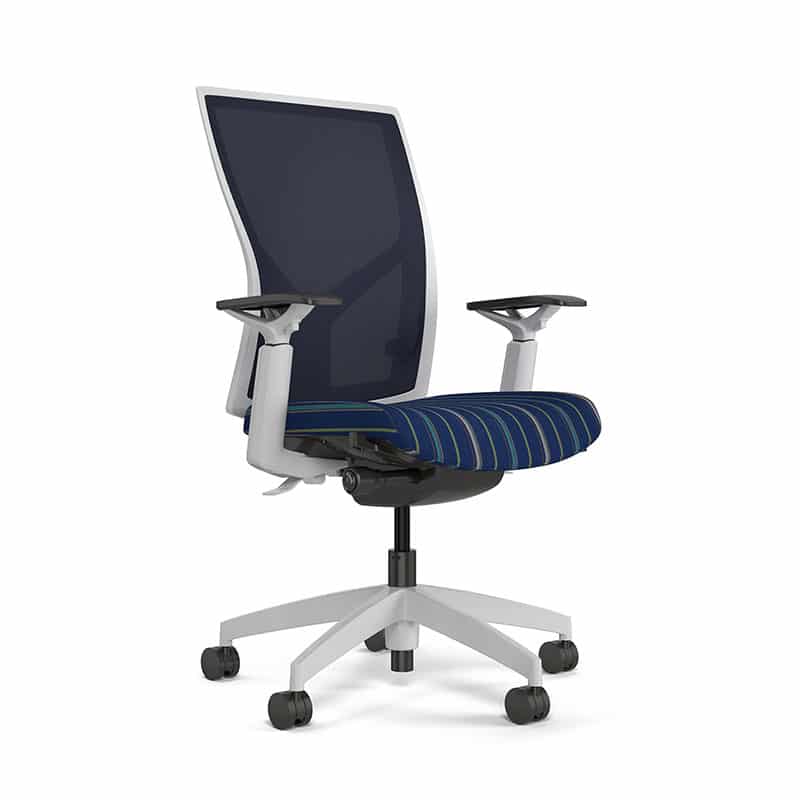 Ergonomic Seating Promotes Occupational Wellness
Four Unique Ergonomic Seating Options to Fit Most Businesses Needs
Looking for an expert in office seating? Systems Furniture, in De Pere, has sold over 200,000 office chairs in the last 26 years. We are often asked to provide ergonomic seating with back support, flexible arms and height adjustment to promote occupational wellness. Today there more options than ever and our sales people guide our customers to the right task chair to that fit their employees and the work they do.Here is a quick tour of 4 unique task seating options:
1) Knoll Generation Chair – A unique flexible material used in the seat back cradles the user and supports his or her movements from computer focused, to casual interaction to relaxed recline.
2) Sit-on-It Torsa Chair – An adjustable lumbar support and flexible body conforming mesh support the user's spine. The seat depth is also adjustable and the seat has a waterfall shape which promotes proper leg circulation.
3) Safco Zenergy Ball – This seat supports better posture and active sitting with a fun balance ball core on 4 stable legs.
4) Via Seating Muvman Chair – This special seat pivots as you move, extends from 20" to 33" to keep hips free and leg muscles active at normal desk height or at a near standing height. It is perfect when paired with an adjustable table worksurface.
To find out more information on any of these seating options, please contact Curt Beilke at 920-336-1510.