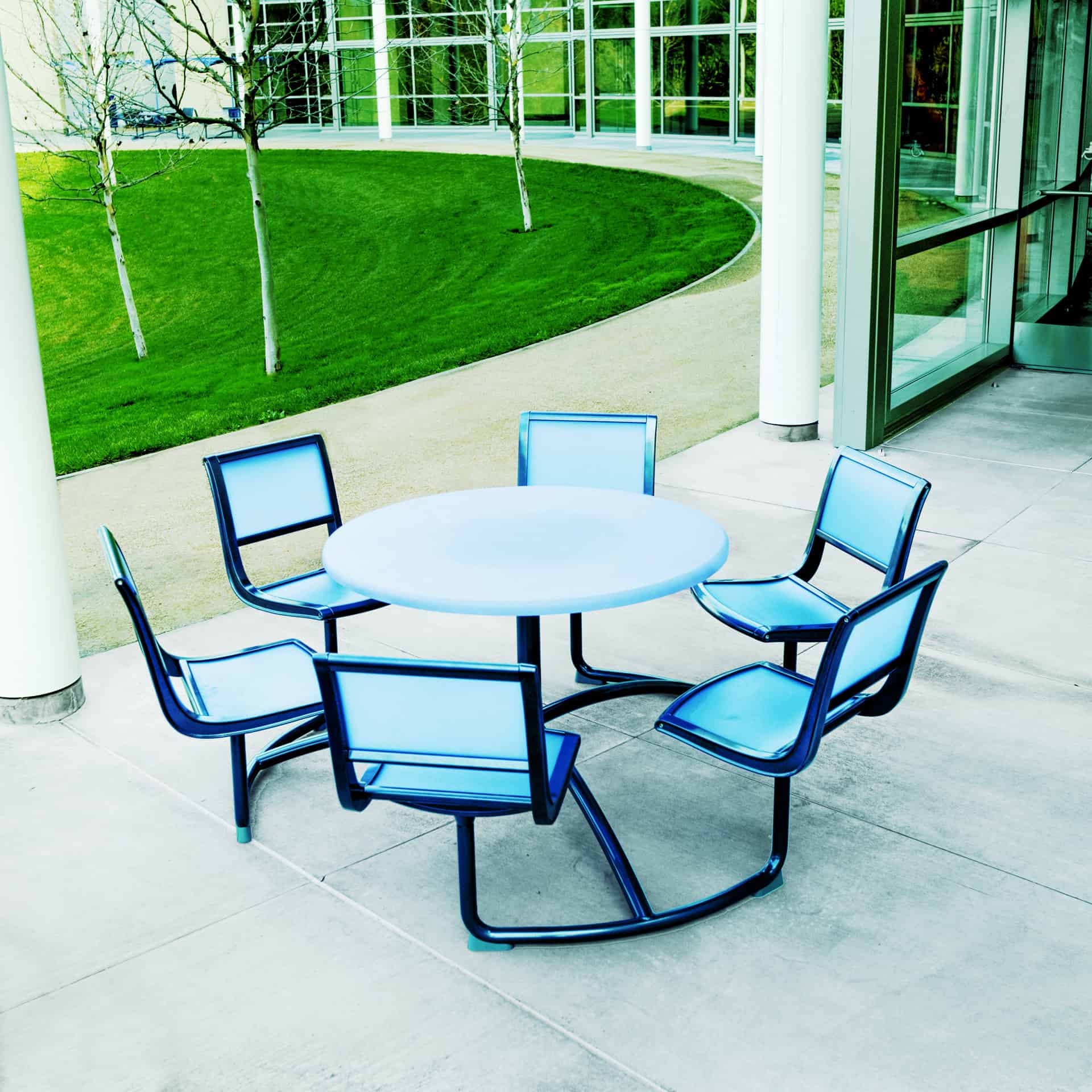 Out of the Office: Outdoor Furniture on the Corporate Campus
Office Furniture is Moving Outdoors
A warm summer day, a blue sky, a bench under a towering maple or a patio table overlooking a landscaped green; this isn't just a weekend dream but a common workplace perk. Studies have revealed that even a small bit of nature can help humans be happier and healthier and mobile devices make it possible to work anywhere. It makes sense for companies to include outdoor space for employee lunches or a quiet spot where the next great idea can be hatched.
Systems Furniture provides office furniture for inside spaces and for the great outdoors as well. Our sales staff recommends high quality outdoor furniture that stands up to the Wisconsin weather and provides a comfortable spot for employees to relax. What kind of office furniture can facilitate a company's outdoor expression? Here are just a few of Systems Furniture's favorite outdoor furniture choices:
Knoll Spark Chair – bright colors and a comfortably designed chair invites people to sit and enjoy the view.
Knoll Bertoia Chair – a classic mid-century design which looks like a delicate piece of art but is a dependable outdoor seating choice.
Knoll 1966 Collection – a series of tables, dining chairs, and lounge chairs whose clean lines and elegant proportions are enhanced by the strong cast and extruded aluminum and weather resistant finish.
Landscapeforms Chill Lounge Seating – made of polyethylene, this lounge stands up to heavy use and looks uniquely beautiful.
Landscapeforms Mingle Table – a table that lives up to its name as it encourages people to gather around a table with attached seating for 3 – 6 and can be ordered for handicapped accessibility.
Landscapeforms Pitch Trash Receptacle – looks great with its flared style, sturdy heavy case iron base and easy to clean surfaces while keeping the corporate campus neat.