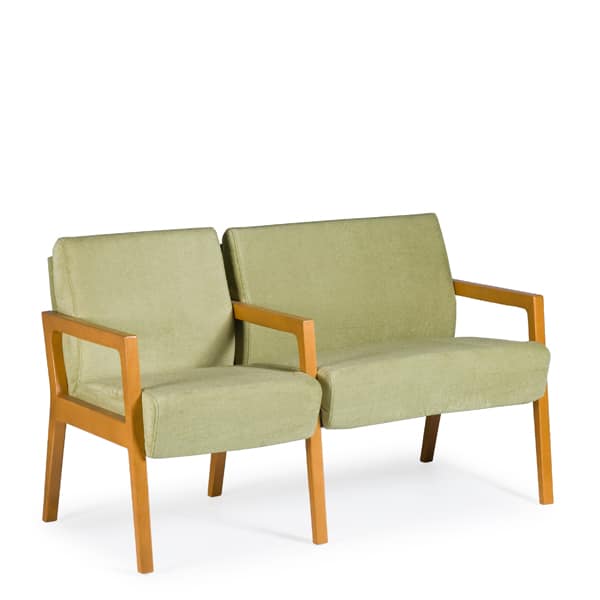 Pull up a chair; let's talk about plus size office chairs
Office chairs now have a variety of seat pan width and back heights to accommodate a larger frame person
Walk into any office or waiting room and you will see the essential element…a chair. Because people come in variety of sizes so do the chairs they use. Taking a sensitive and respectful approach to seating for larger people, manufacturers are producing bariatric office chairs that have a wider seat pan, reinforced structure and most importantly blend into the office landscape.
Researching a specialty plus sized task or lounge chair purchase? There are many options and when business people from Appleton, Oshkosh, Green Bay and Wausau look for guidance, they look to Systems Furniture, Inc.
Lobby and Guest Seating –A general waiting room should contain between 10% to 20% bariatric chair options. Studio Q offers the Interlude upholstered chair which meets industry standard requirements with seat pans in 3 different widths and supports up to 750 pounds. It can be linked with standard size chairs and occasional tables in waiting rooms or used separately as a guest chair.
Sit on It Freelance side chair comes in a variety of sizes with strong arm construction, seat widths from 30" to 42" and rated for 300 lb, 550 lbs and up to 1,000 lbs. These chairs come with a 10 year warranty and are especially useful in a 24/7 heavy duty use area.
La Z Boy – has a variety of chairs with attractive wood finished arms and legs and sinuous spring seats for lasting comfort. The Communique, Dixon, Florin and Odeon chairs all work as individual chairs or can be ganged together in a lobby. Each chair can support a 500 lb. guest.
Task Seating-Via's Brisbane is an upholstered chair has a variety of seat pan width and back heights to accommodate a larger frame person weighing up to 450 pounds. Cramer's Rhino Plus has a molded seat and waterfall edge for seating comfort for someone up to 300 lbs and the Triton Max has a heavy duty steel seat and back for multi-shift durability. It supports up to 500 lbs and has a 15 year, 3 shift warranty.