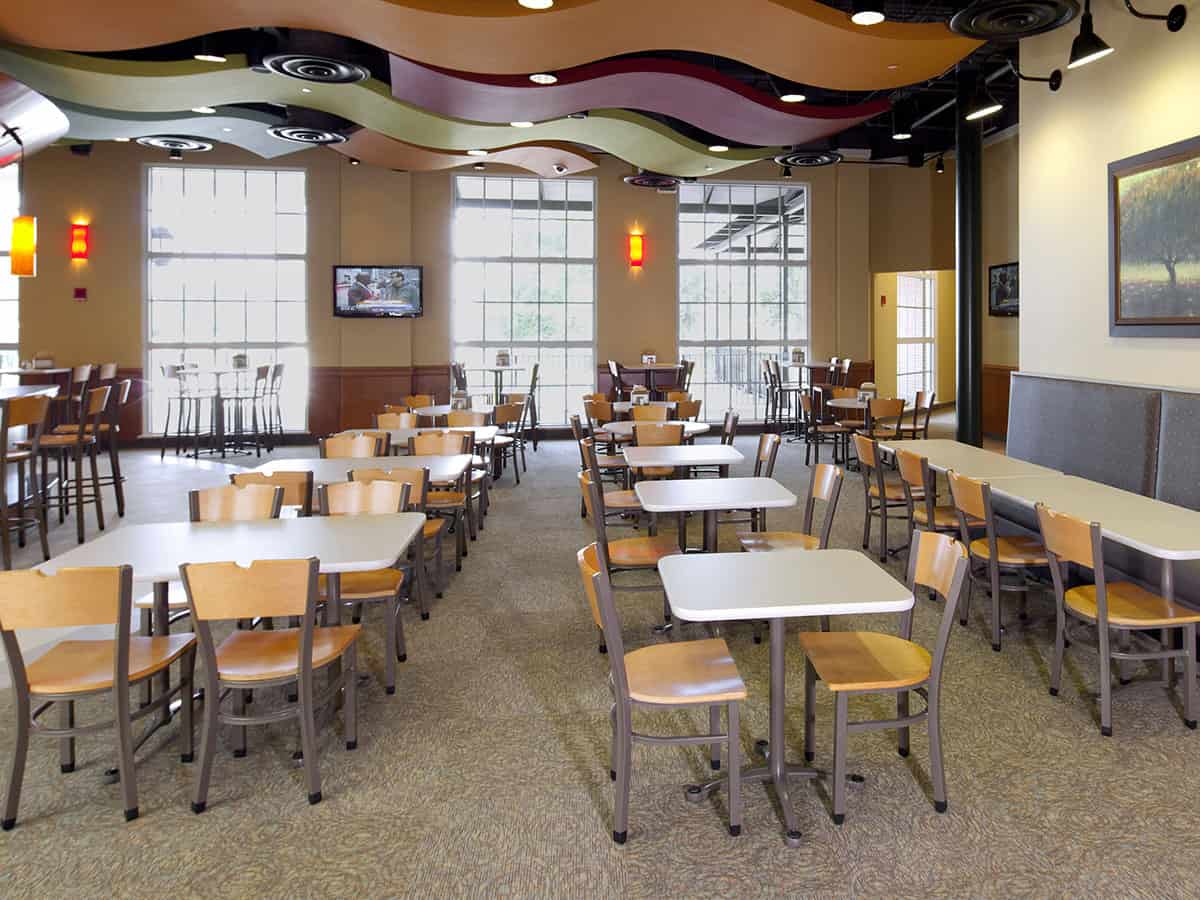 Educational Furniture That Creates a Campus Identity
Systems Furniture Has the Tools for Schools
Systems Furniture gives you the tools to make your campus a welcoming, learning environment. From the front door to the classroom, library and cafeteria, our education furniture specialists bring new ideas and solutions to clients in the secondary level, technical college and university system. Our interior design plans and education furniture offerings enhance each campus's identity as we work within the school's budget.
Point the way – Start that warm welcome right inside the front door with Takeform and 2/90 Sign Systems signage that clearly lets staff and the public know how to get from here to there. A consistent look helps give a school an identity as well as point people in the right direction. Systems Furniture can recommend a variety of signage for walls, ceilings, lobby directories and even murals that enliven those long hallways.
Encourage a sense of community – Systems Furniture's selection of Falcon cafeteria furniture proves that educational furniture can be fun as well as durable. Our Interior Designers and Account Managers work with a campuswide color palette to create cafeterias energized with colorful booths, counter height tables, and stools. A gathering spot helps students bond with their fellow students and reinforces the school's identity. This is a tool that translates into recruitment for both faculty and students.
Promote collaboration – Create a space for group project work with Knoll mobile whiteboards, Clarus glass boards and modular seating. Students and faculty actively engage each other in casual meeting areas with comfortable lounge chairs and charging stations for electronic devices. Systems Furniture can show you a wide range of seating options including outdoor furniture that encourages students to stay on campus.
Looking for the tools to make your campus exceptional? Systems Furniture Account Managers travel throughout Central and Northern Wisconsin to meet with you. We bring a wealth of experience with interior design and a commitment to providing quality education furniture. Want to learn more about all our offerings from office partitions, workstations to conference rooms? Our website, http://www.sysfurniture.com/ gives you a great snapshot of everything we do. Our Account Managers are ready to take your call at 920-336-1510.