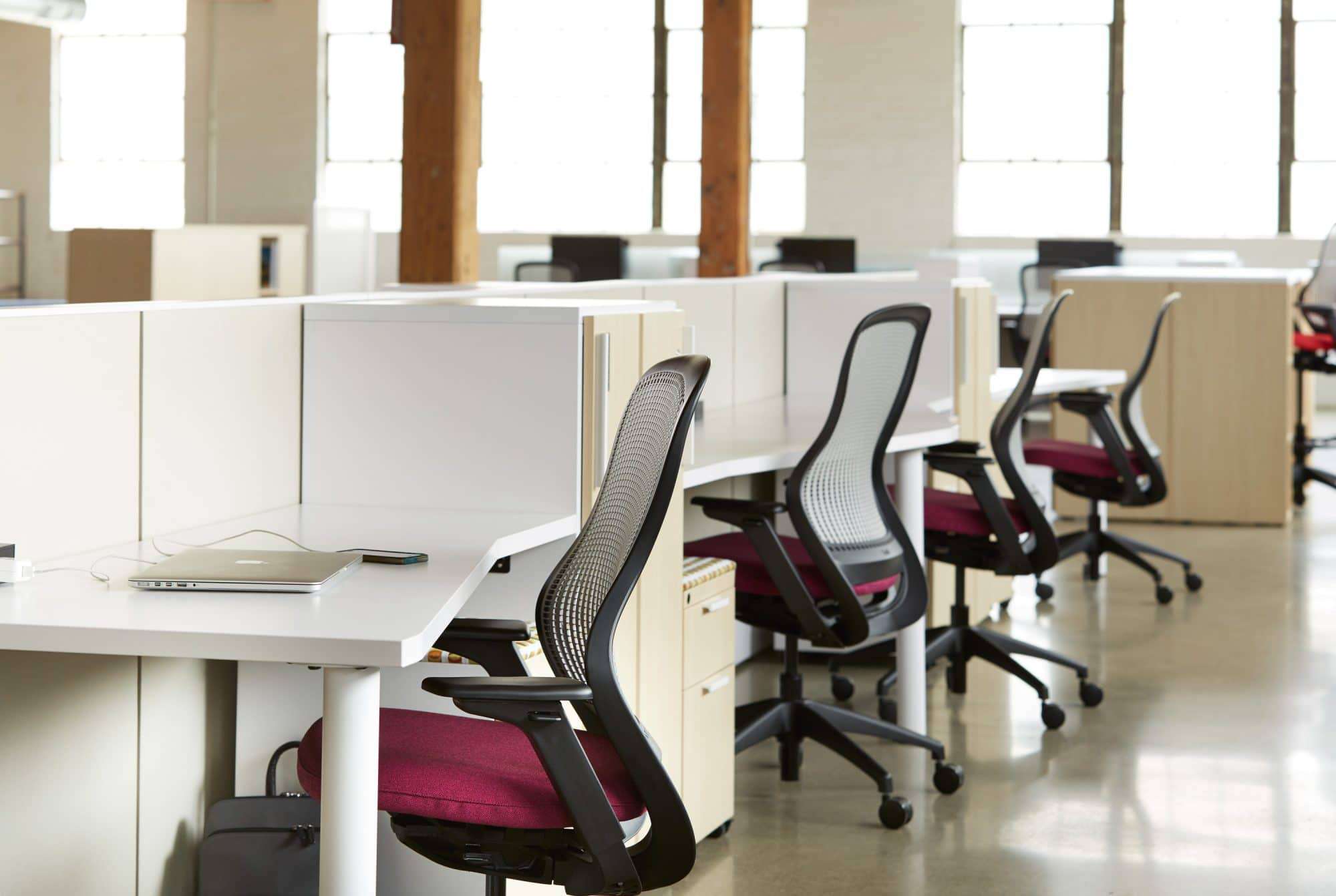 "Touchdown" – Creating Office Space for Mobile Employees

Systems Furniture Shows More Options Than Just Office Partitions
Talk about a "touchdown" in Green Bay, and throughout northeastern Wisconsin, and you are usually having a conversation about a football game. . . but not always. When office facilities managers and business owners take a critical look at their office layout they often need to find a temporary place for employees who spend most of their time traveling for client meetings or work from home and then return to the home office for a short visit. They need a "touchdown" space. Instead of using up valuable real estate on a dedicated office, which is seldom used, a "touchdown" office is a series of smaller workstations with office partitions that can be used by multiple employees. It can also be a place for vendor partners, freelance workers or temporary employees to do project work.
How do you create a "touchdown" station?
A 4' or 5'worksurface with desktop plug-in for easy access to power
An office chair that is adjustable so people of different heights feel comfortable
A lamp for good task lighting
A wardrobe where they can hang their coat
A storage option like a rolling pedestal to temporarily hold a few files. This mobile pedestal can have a cushioned top which can be used as guest seating
Panels or office partitions to add privacy
Systems Furniture's showroom features four versions of "touchdown" stations in our showroom. And our employees use them! Visit us at 125 S. Broadway in De Pere for a tour. Our Account Managers can show you the products that fit your workplace from open concept work tables to workstations with office partitions. Our Interior Designers are office space planning experts that can show you how to save square footage costs by utilizing "touchdown" stations. Our website, sysfurniture.com, is a great place to start looking for ideas. A quick phone call to 920-336-1510 gets our team working for you.