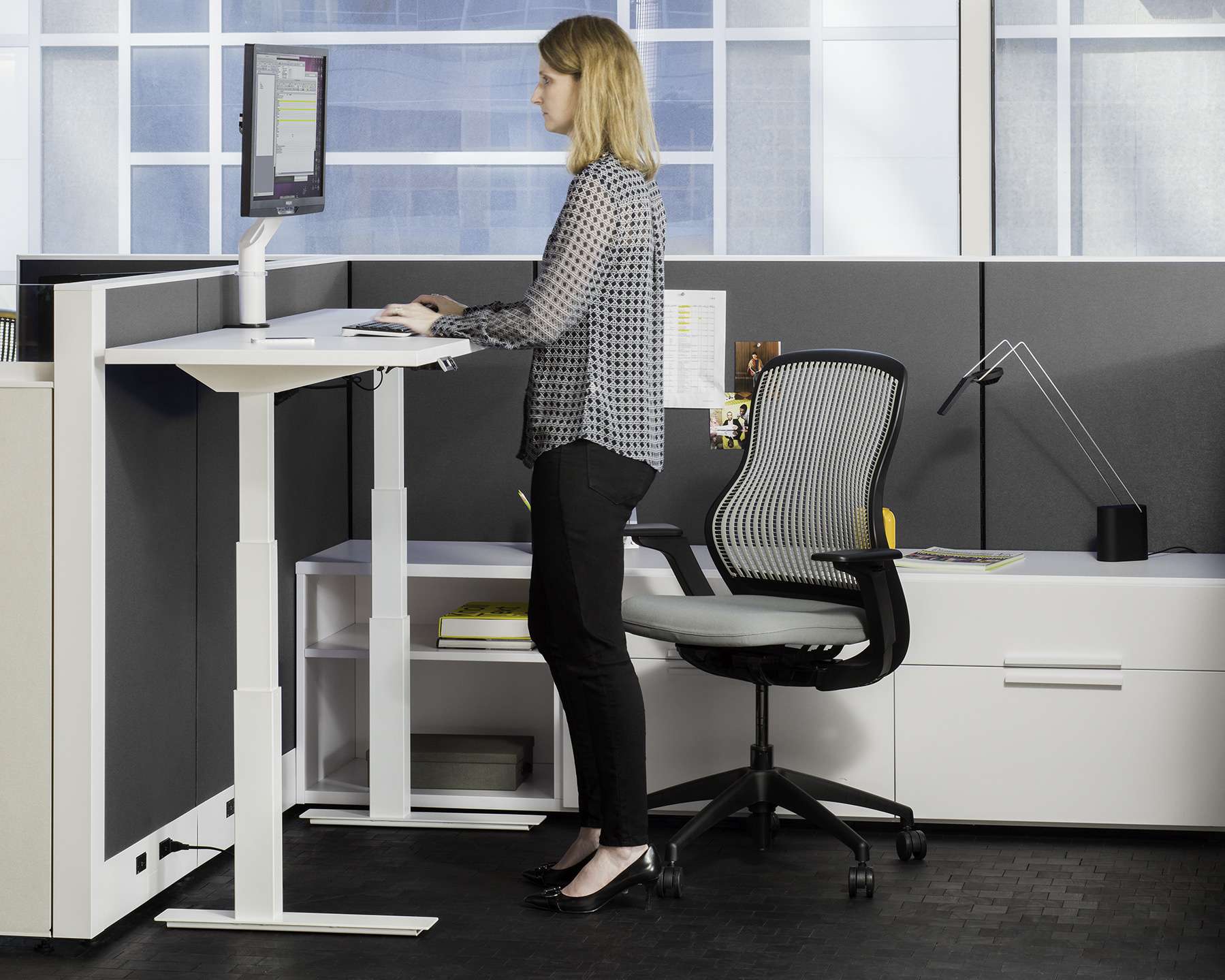 The Ergonomic Office Furniture Advantage
Systems Furniture's Checklist for a Better Workplace
The furniture used in an office can lead to pain in the work environment. Improving your workplace is as simple as choosing the right ergonomic office furniture. Systems Furniture Inc., in De Pere, is northeast and north central Wisconsin's expert on ergonomic furniture. We provide office furniture that reduces body stress and fatigue and is adjustable for a variety of users. Looking to promote a healthier, more productive office? Here is our list of four key office essentials.
Seating – How do you evaluate an ergonomic chair? Check out its adjustability. You want a chair that can accommodate your tallest and smallest employee. The chair arms should move up, down and outward to accommodate a variety of tasks. The chair should have good lumbar support. The seat pan should be well cushioned for leg support. Systems Furniture has a wide selection of chairs in our showroom and we suggest that you try one out in your office before you make a purchase.
Adjustable Height Desks – Varying your posture during the day reduces stress on your body. Adjustable desks work electronically or have a manual crank option that raise the worksurface to a standing height. The employee has more control over his or her workspace and feels more energized through the day.
Adjustable Computer Monitor Arms – Once again adjustability is the important feature. Single and multiple computer screens are more useful when they can be positioned by the user. Monitor arms can be fixed to a worksurface or a panel at just the right height for easy viewing.
Keyboard Trays – The goal is to keep wrists comfortable. Keyboard trays allow an employee to set the perfect height for their computer keyboard. A built-in wrist rest provides the proper support.
Make health and safety a priority in your workplace. Evaluate seating, desks and accessories with ergonomic office furniture goals in mind. For more information, review our brochure, "Ergonomic Furniture and Accessories for Today's Work Place." Call us at 920-336-1510 or visit our website, sysfurniture.com, to view all of our capabilities including contract interior design, space planning and furniture systems.