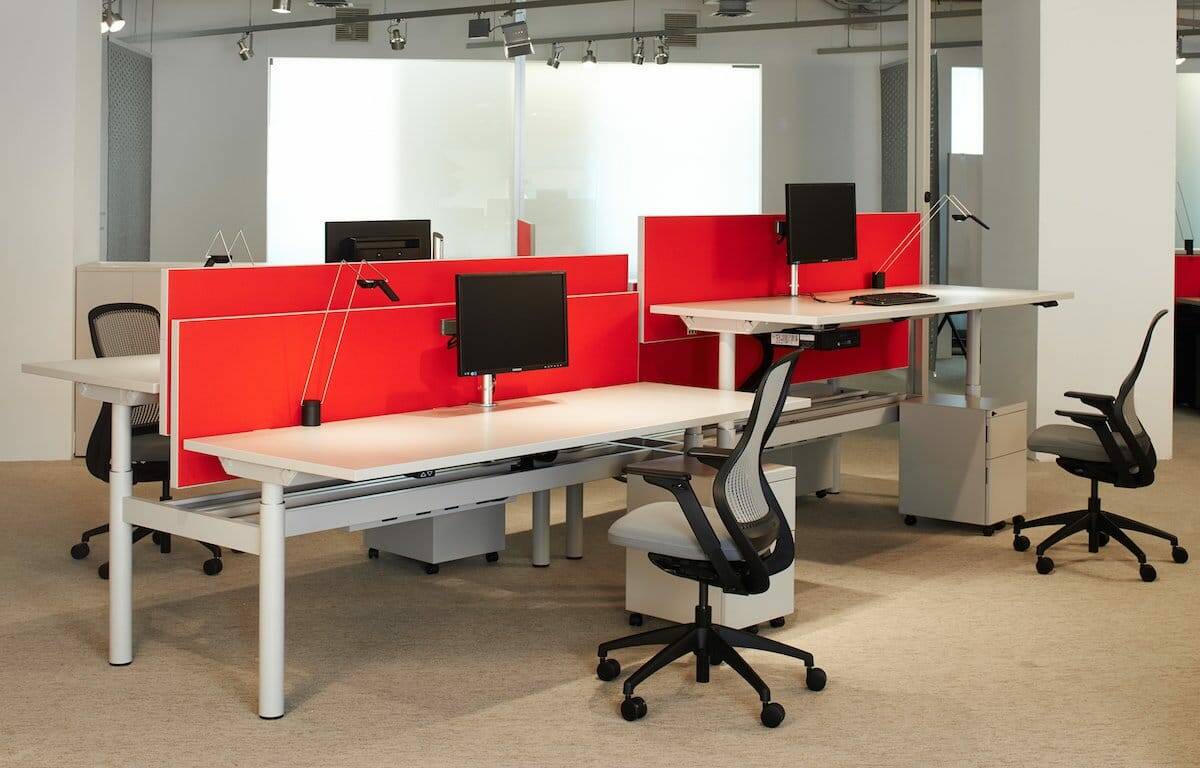 Furniture Focused on Employee Health
Systems Furniture Inc. Points to Height Adjustable Desks
People who have comfortable office furniture can focus better on their work and rate their workplace environment higher. Not surprisingly, companies are choosing height adjustable desks to support the health and safety of their employees. Do you have questions about how and where to include stand-up desks? The sales team from Systems Furniture helps companies from Green Bay to Fond du Lac and throughout central and northern Wisconsin. You could say that our solutions rise to every challenge!
Top Height Adjustable Desks
Looking for office seating options that are height adjustable? Systems Furniture has samples in our De Pere showroom, minutes from Green Bay and the Fox Cities, including stools and a unique seat called the Muvman which allows an employee to perch while working at a standing height desk. Our website, sysfurniture.com shows you the scope of our office furniture expertise. Our sales staff is ready to meet at your office, just give us a call at 920-336-1510.