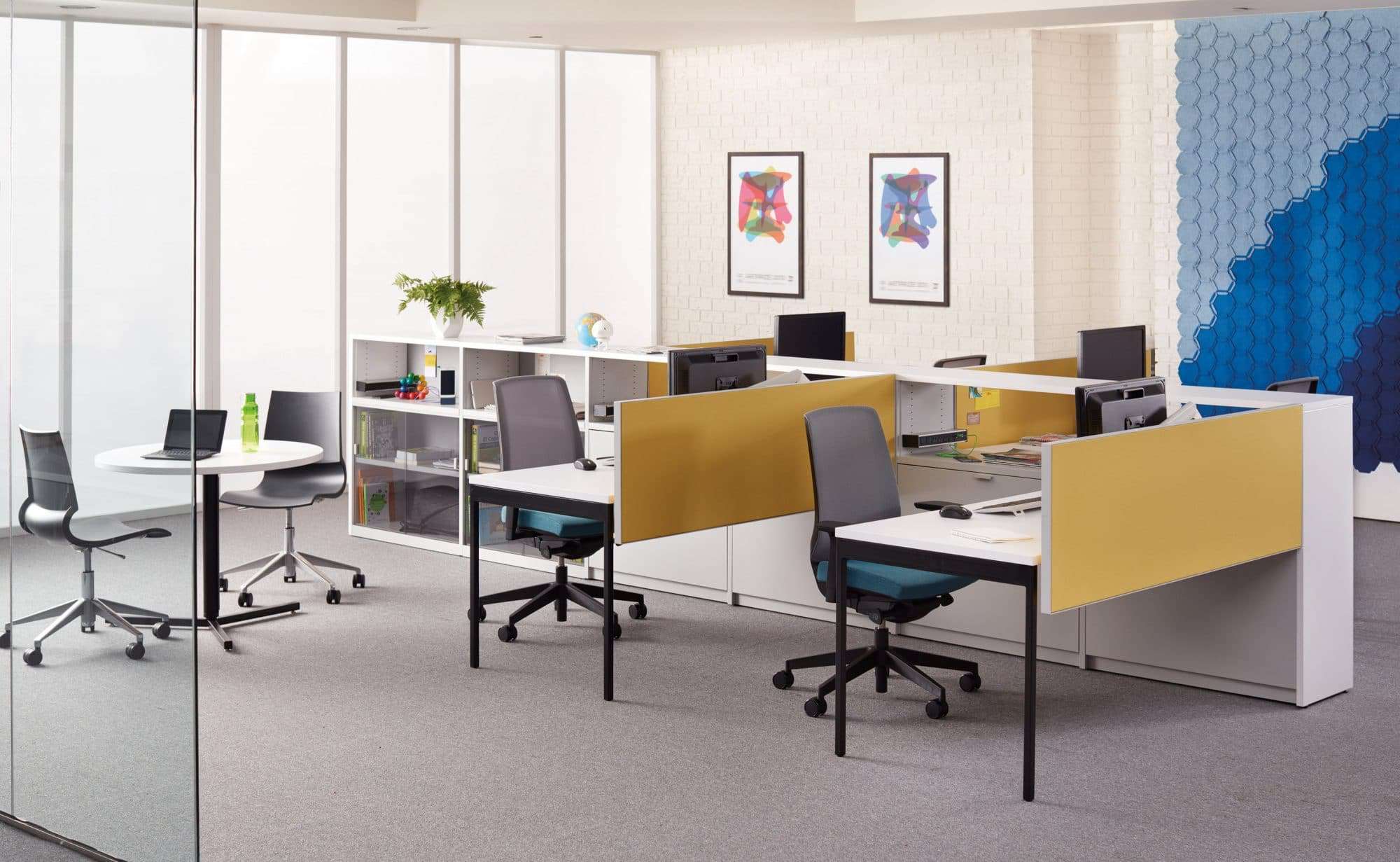 Picking the Perfect Office Chair
Systems Furniture Gives You Ergonomic Office Seating Options
Picking a task chair isn't exactly like purchasing a car. But considering that most people in an office spend about 80 percent of their time seated in an office chair, the key issues of value for the dollar, comfort, and, yes, even good looks are a part of the evaluation. Choosing the right office seating is big decision that affects all employees and Systems Furniture Inc. can help.
Throughout the Fox Cities, Green Bay, Oshkosh, Sheboygan, Fond du Lac and northern and central Wisconsin, System Furniture brings ergonomic office seating options to business, government, healthcare and higher education customers. Our account managers recommend trying out a task chair for a few days before making a decision. Systems Furniture has a variety of samples that we loan to customers so they can test drive them in their own office.
Office Seating Options
The Novo task chair made by SitOnIt checks all the boxes on our customers' list of office seating requirements. The adjustable lumbar support, comfortable arms and waterfall seat make it an ergonomic choice. There is a lifetime warranty on all the structural components. The Novo chair supports people up to 300 pounds so it works for a wide range of employees. The mesh back comes in 12 different colors and there are three frame color options that can add a vibrant note to the office environment or blend into a professional setting.
As a Knoll dealer for 27 years, Systems Furniture knows that this manufacturer makes products worthy of its celebrated name. Knoll's newest chair offering is called the k. task chair. It has a clean contour shape, a back made with a double layer of mesh and a cushioned seat for all day comfort. The mesh back and seat comes in neutral colors and red or turquoise to add that pop of color to the workplace. There is a lifetime warranty which makes purchasing the k. task chair a long lasting value at a competitive price.
Our website, http://sysfurniture.com, is a great place to start thinking about office seating, small business office furniture, collaboration furniture, and so much more. Systems Furniture brings our expertise in interior design, space planning and office furniture to match your budget. Our account managers are ready for your phone call at 920-336-1510.
Featured Product for email blast

The Torsa Chair by SitOnIt
Since its introduction in 2012, the Torsa chair has become a popular choice for our customers. Torsa is ready to work as a high-back task chair or an elegant conference chair. The sleek, sculptural design includes lumbar support and seat slider which makes Torsa easily adjustable for each individual user.