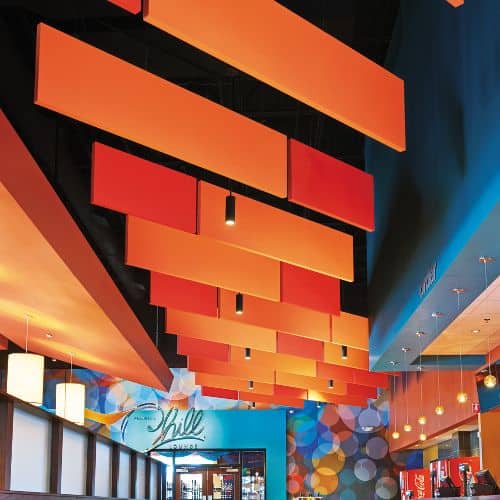 Focused on employee well-being
Systems Furniture's commercial office design team at work
Employee health and safety. Increased employee engagement. Better retention of valuable employees. In a tight job market, these are important goals and companies who are focused on employee well-being reap many benefits. For businesses and educational campuses that are seeking an improved office environment, Systems Furniture's commercial office design team brings solutions throughout northern and central Wisconsin.
Three ways our commercial office design team focuses on employee well-being
Nature and interior design — There is a new emphasis on the benefits of connecting people and nature within the office, often referred to as biophilic design. Maybe your office doesn't have room for a living wall of green plants, but Systems Furniture's interior designers have other ways of including nature in your office. Our commercial office design experts can organize workstations and collaborative areas to take advantage of building windows and sunlight. Custom designed reception desks and accents can incorporate natural wood. Our interior designers can recommend upholstery fabrics that evoke nature for lounge seating and natural textures for wall covering. Framed landscape artwork adds a level of tranquility.
Adjustable office furniture selection — Companies who are adopting the WELL Building Standard evaluate their work environment for elements that facilitate employee comfort, productivity and well-being. Ergonomic office furniture plays a big part. Knoll adjustable height monitor holders keep computer screens at the right level and distance from each user. Workrite Ergonomic desks are height adjustable, encouraging standing time. Torsa task chairs, by Sit on It, adapt to each employee with adjustable height and seat depth controls.
Turn down the noise—Systems Furniture addresses the office noise issue by recommending unique acoustical panels that come in a variety of colors and add a decorative element as well. Other options include sound masking devices for open areas and specifying furniture designed for heads down work and privacy.
Systems Furniture focuses on employee satisfaction
From Green Bay to Appleton to Oshkosh and from Wausau to Eau Claire, Systems Furniture focuses on your workspace goals. Call our commercial office design team at 920-336-1510. We can provide collaboration products like mobile whiteboards as well as help you design a multi-phased plan for a whole building redo. Looking for ideas? Check our website, sysfurniture.com.