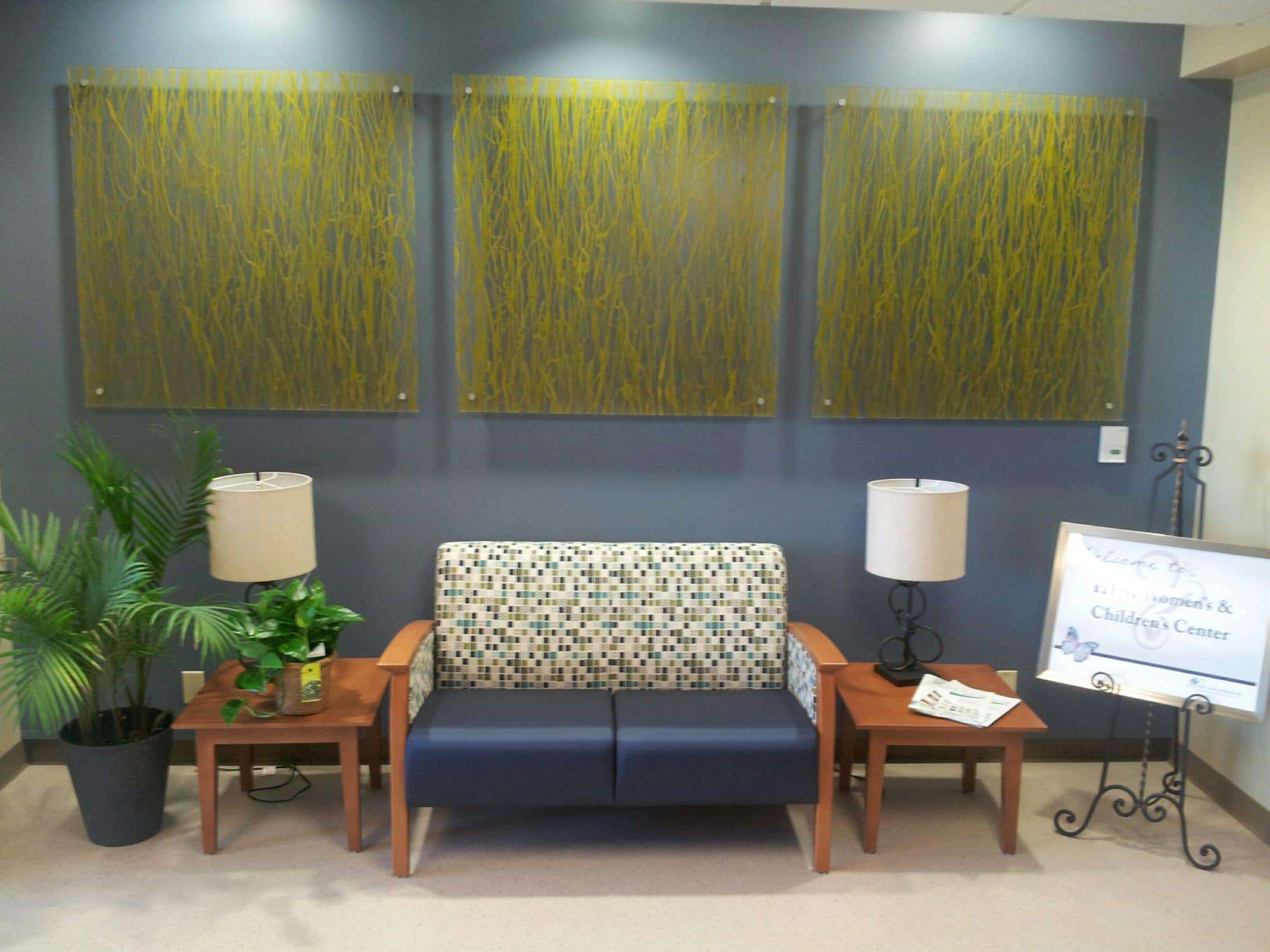 Supporting a Healing Environment: Interior Design and Healthcare Furniture
Choosing the Right Healthcare Furniture Can Improve the Patient Experience
The increased focus on our nation's healthcare system has put each part of a health facility's environment under the microscope. Everything down to the construction of waiting room chairs and the artwork on the walls is being evaluated in terms of improving patient outcomes along with the importance of safety, durability and efficiency. Systems Furniture, Inc. provides both interior design and furniture for healthcare clients in hospital, clinic, doctor's office, lab, assisted living and workplace on-site health service settings throughout northeastern Wisconsin. Our sales people and interior designers have 2 goals.
Goal #1- Create a space that encourages wellbeing.
Subtle interior finishes can help reduce patient stress and enhance staff work environment. A natural color palette and access to an outdoor garden are two new trends in healthcare design because they provide a soothing environment. Amy Sell, Account Manager for Systems Furniture, recommends using landscape artwork to make that same connection to nature. "Great American Art has a specific line of artwork for healthcare and you can view the options on their website, www.greatamericanart.com."
A comfortable reception area with clear, easy to read signage is important. Providing small lounges with flexible seating options give families a place to gather. Adding a sleep chair or couch for a patient's family member to spend the night gives them vital support.
Goal #2 – Recommend furniture that supports patients and staff.
Healthcare furniture needs to stand up to intensive use and be easy to clean. Seating should have non-porous, bacteria resistant materials and be comfortable to use by people of different body types. Chairs must have sturdy arm construction to help people rise to a standing position. Amy points to La-Z-Boy's Odeon Recliner as a great choice for patient rooms.
Healthcare administrators and staff have many requirements for their offices. The Systems Furniture team of Kerry Gille, Account Manager, and Laura Witbro, Senior Interior Designer, worked together to combine modular office furniture with a custom built reception station in one of our projects. Over several years we have come back to reconfigure workstations as the medical center staff increased, added a sound masking systems to improve patient privacy and most recently provided specially designed Inspire Hip Patient Chairs manufactured by Studio Q.