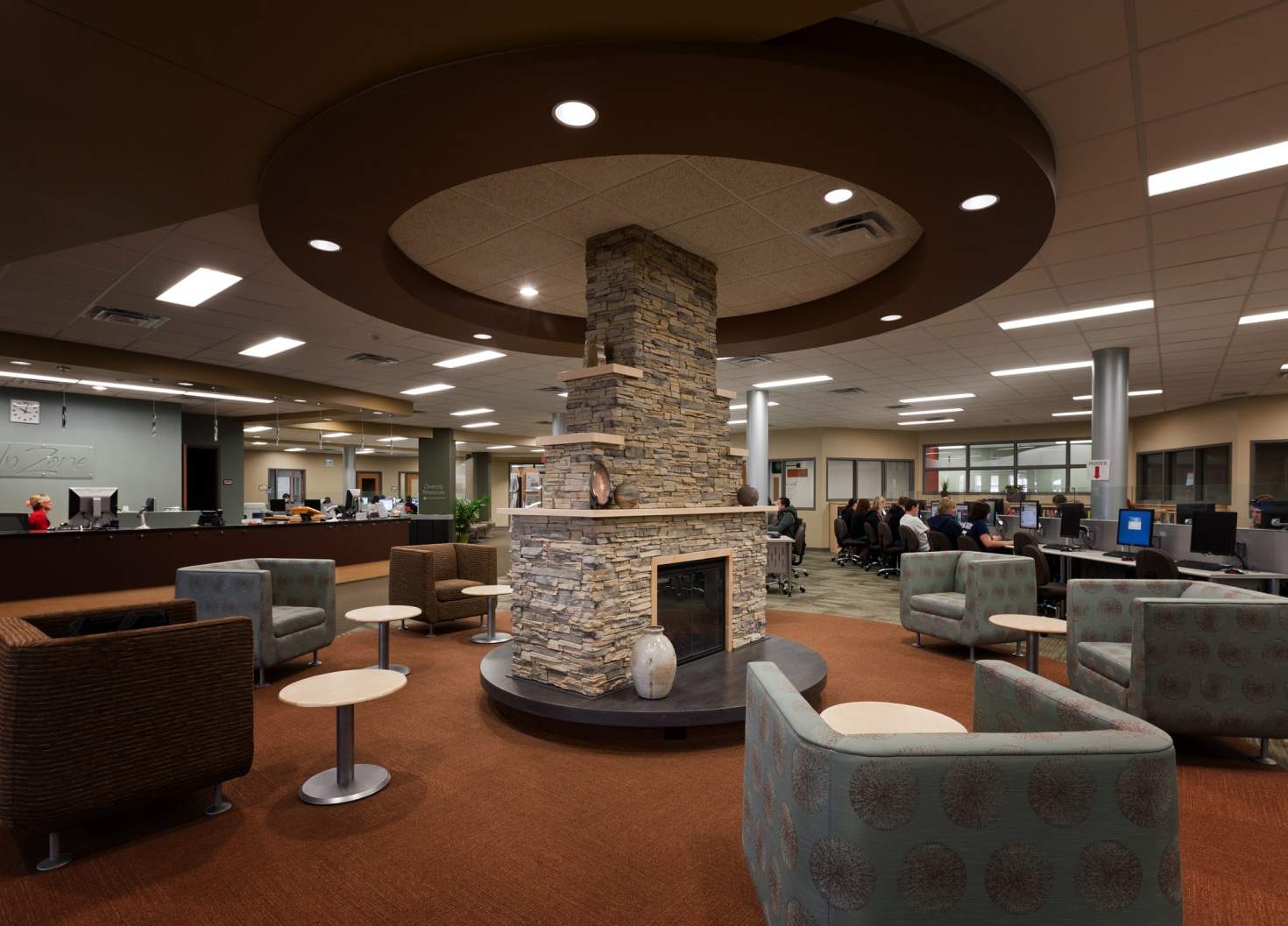 The Academic Social Space Planning Libraries for Education Clients
Space Planning Helps Design Productivity
A library…if you still picture silent rows of bookshelves and students seating on hard wooden chairs hunched over their homework, you need to visit one of the libraries designed by Systems Furniture, Inc.'s team of Education Specialists. Working throughout northern and central Wisconsin and upper Michigan, the Account Managers and Interior Designers at Systems Furniture take traditional library space and transform it into a vibrant learning center at the heart of campus life.
Our team has worked on space planning for both remodeled library projects and helped plan entirely new libraries. "We collaborate closely with the head librarian and staff to determine how library space will used because the layout and the quality of the library experience are vital to student life," said Stacey Prodoehl, Account Manager. "Administrators review our space plan layouts along with our suggestions for furniture and room finish materials including carpet and wall covering."
Space planning for the modern library acknowledges that students need quiet space and collaborative space and that library staff have special space requirements. Quiet space can be a row of study carrels each with its own computer monitor and keyboard. But quiet space can also mean a comfortable lounge chair with access to plug in a student's own laptop or mobile devise. Collaborative space can be an enclosed meeting room or a casual soft seating area with a mobile market board. The Systems Furniture team can create a custom circulation desk as a centerpiece for the library and also carefully plan staff areas around equipment and storage needs. Looking for more information on creating a space that inspires student learning and a connection to their campus, contact Systems Furniture.