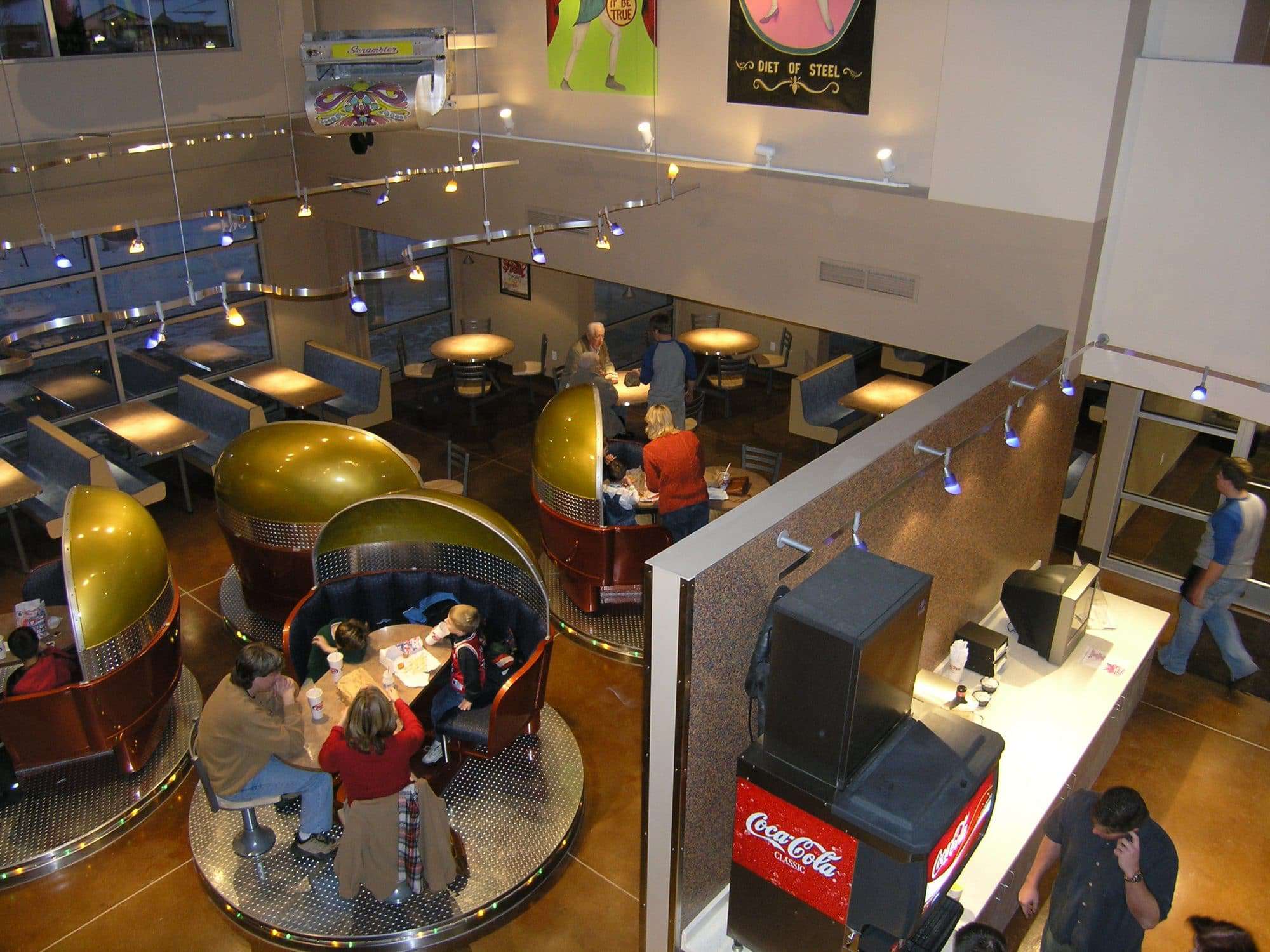 Take a Break –The Benefits of the Corporate or Campus Lunchroom
Systems Furniture Inc.'s Tips for a Successful Lunchroom
Design– Whether a lunchroom is a small room with a refrigerator and a microwave or a large cafeteria with a variety of seating options – the first step in creating a friendly lunchroom is a well-designed plan. Systems Furniture's Commercial Interior Design department can help renovate existing space or make plans for a new dining area for business and campus settings.
Environment– An inviting lunchroom is the perfect way to say "relax and take a break" and the easiest way to differentiate a lunchroom from the working area is to paint the walls with an upbeat or soothing color scheme depending on the look you want to create. Windows add natural light and a view of the great outdoors is both energizing and calming. Companies and campuses often provide a foosball table, Wii game set up or billiards table to their lunchroom which fosters a sense of teamwork and friendly competition. A coffee bar can be the spot where a casual conversation will turn into the next great business idea.
Product Options-Some companies take an employee survey to get a good feel for the type of amenities they want. Systems Furniture can recommend high top tables and counter seating, lounge seating for gathering areas and traditional tables and chairs. Booth seating is very popular because it gives an employee or student the intimate feel of a restaurant. And if employees bring their family to visit their workplace, a high chair or booster seat is a welcome plus.
Utility– Most company lunchrooms have multiple functions and the tables and chairs need to move and store easily. Systems Furniture can offer stackable chairs, nesting tables and moveable booths. All lunchroom tables and chairs considered should be sturdy, durable and easy to clean.
Results –A company lunchroom or campus dining area that functions well gives people a place to share conversations and ideas and sends them back to work relaxed and re-energized.