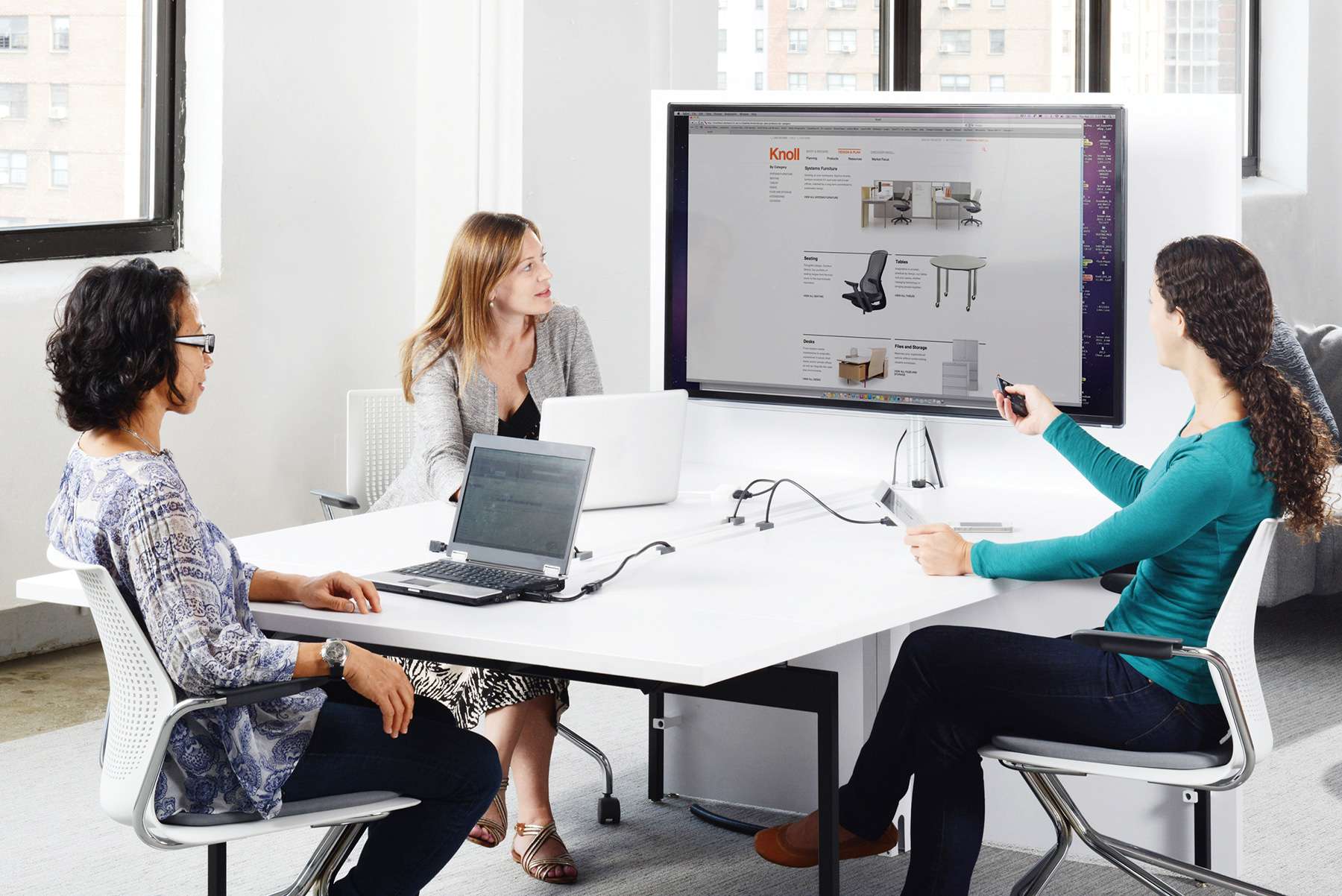 Systems Furniture Inc. Announces Strategic Partnership With AVI Systems
Video Conferencing and Communications Specialists Are a Natural Fit With Office Space Planning Experts
Considering adding video conferencing and interactive collaboration capabilities to your company or campus? Now you have two great resources in one place. Systems Furniture, Inc., De Pere, WI is pleased to announce a strategic partnership with AVI Systems, an AV integrator headquartered in Minneapolis, MN, which sells, installs and services complete communication technology systems for video conferencing and digital media solutions.
AVI will have demonstration space within the Systems Furniture office at 125 S. Broadway, De Pere, to showcase not only video conference equipment, but also digital signage displays and interactive whiteboards. Terry Toraason, Advanced Application Specialist for AVI Systems, will be available to work with customers in the northern Wisconsin region.
"The need for companies and schools to communicate through collaboration is growing and Systems Furniture is excited to partner AVI's communication technology with our conference and collaboration room furniture offerings," said Curt Beilke, President, of Systems Furniture. "Our interior design and office space planning options will make video conferencing and collaborative space a success for our customers."
Systems Furniture does office space planning for conference rooms, recommends window coverings and wall paint colors to ensure participants both can see and be seen clearly. Systems Furniture offers a variety of specialty meeting room furniture that is manufactured to accommodate power and data and is ready for mobile device plug in. Tables and seating are available for small collaborative work areas, casual lounge areas, training rooms, tiered auditoriums, and large scale boardrooms. Matching credenzas support video conferencing monitors as well as maximize storage for components.
Systems Furniture and AVI Systems can help you build a collaborative conference area that works for your employees, customers, faculty and students. Systems Furniture's interior design team and account managers are ready to work with you. Call at 920-336-1510 or take a look at all our corporate office furniture and office space planning capabilities at sysfurniture.com.