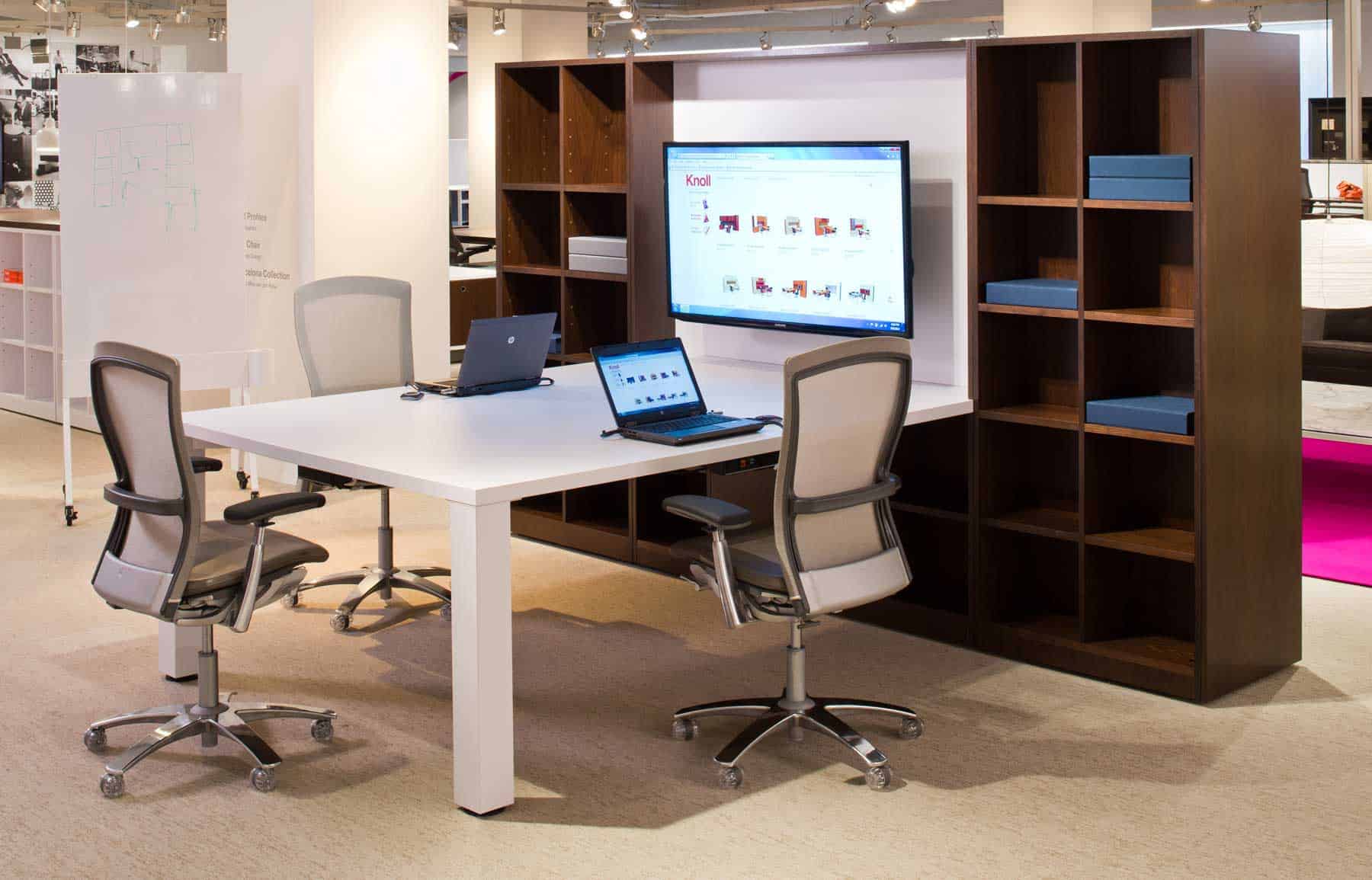 Knoll Office Furniture + Technology = A Powerful Workplace
October 6, 2016 – Register for an AVI Systems Seminar at Systems Furniture
The business world is more connected than ever before. If you are researching audio visual technology for your office, mark October 6th on your calendar. View demonstrations of audio visual equipment, digital signage, interactive collaboration boards, sound masking, wireless presentation, conference control options and more presented by AVI Systems at Systems Furniture's location at 125 S. Broadway, De Pere, WI.
Systems Furniture, Inc. is your resource for corporate office furniture that supports collaborative technology. From conference tables to seating to unique ways to set up video monitors, our Account Managers can show you how easy it is to connect. Here are just 5 examples of Knoll office furniture we can recommend:
Interpole – A sleek floor to ceiling post provides the structure for power access at lounge height, table height or standing height. Combined with a Sapper Monitor Arm, Interpole can support video displays in a private office, lounge or training room.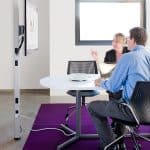 Horsepower – The ultimate technology utility player. It can be a mobile media center on wheels with a Sapper Monitor Arm mount for a video display. Optional seat cushions make it a place to lean back, plug in and recharge. Add worksurfaces and you have an office.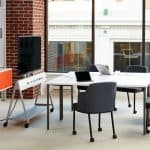 Power Cube – Check it out, a lounge table that acts like a whiteboard combined with a charging station. A collaboration space doesn't get much better than this.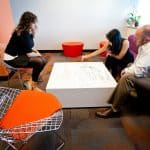 Media Enclave – This Knoll office furniture configuration works for collaborative small group meetings and video conferencing. The Antenna table combines with an optional end panel and power. A screen is easily mounted onto a Sapper Monitor arm.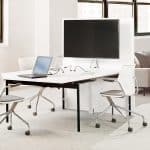 MultiGeneration Chairs – Lightweight and easy to move from meeting to meeting, the MultiGeneration is the perfect chair for collaborative meetings. A perforated, flexible back makes it comfortable and adds a snappy design element. It can come with wheels and as a stackable chair.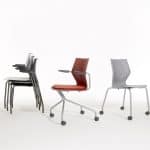 Looking for open office furniture solutions that connect your employees and businesses throughout northeastern and north central Wisconsin? Systems Furniture can jump-start your workplace with Knoll office furniture that partners with technology. Visit our website, sysfurniture.com and call us at 920-336-1510. Our account managers and interior designers are ready to meet at your location. Click here to register for the technology seminar.