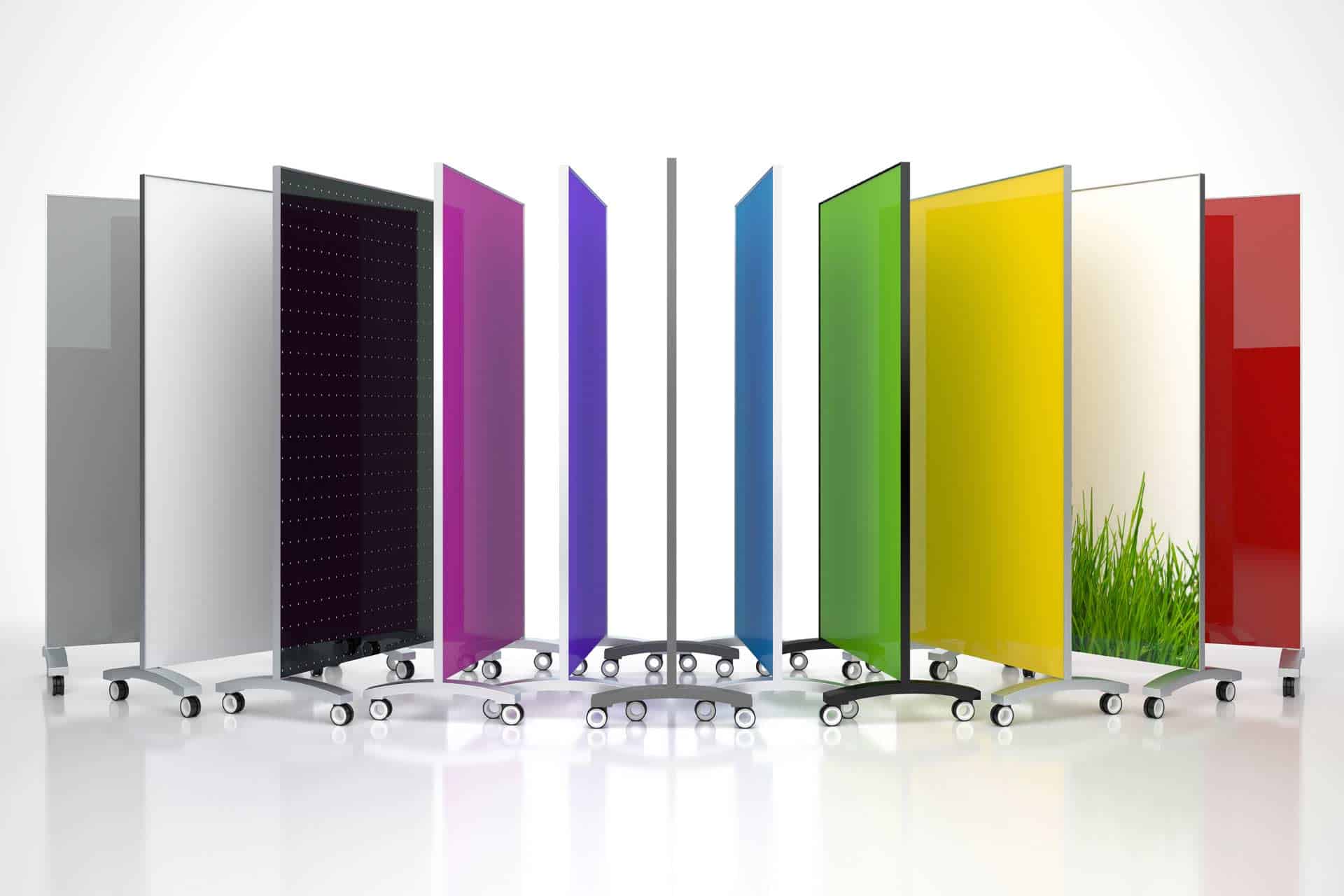 Has Your Office Hit the Wall?
Systems Furniture's Commercial Interior Design Team Comes to the Rescue
When you look around your office or campus what do you see. . . endless white walls? With lower height workstations and more open office space, walls are even more visible. Systems Furniture's commercial interior design team brings ideas for walls that brighten the space, engage employees, add acoustical value and provide a unique welcome to visitors. Here are just four of the ways our Senior Interior Designers Stacy Eastman, Gail Saathoff and Laura Witbro can breathe life into any office environment using color, texture and creativity.
Looking for an accent wall that pops? Systems Furniture suggests murals to add interest in long campus hallways and in business conference rooms and cafeterias. From refreshing nature photography to geometric patterns, the range of possibilities is almost endless. We have sources for framed artwork as well.
Interesting materials make for interesting walls and a textured wall makes a statement in a reception area. Dimensional products from wallcovering manufacturers MDC and Koroseal can look like sculptured wood or stacked stone. Knoll's FilzFelt wool felt panels are a new trend in wall treatments; they come in rich colors, unique cut-out designs and help reduce the noise of the modern office.
What happens when the wall becomes the workspace? Back-painted glass boards are easy to maintain and when mounted to the wall along with dry erase markers, they are the place where new ideas are born. Businesses have enlivened their hallways with glass boards to encourage a casual meeting of the minds and glass boards are the perfect accessory for conference rooms or classrooms.
Sometimes adding a wall can be the answer to making effective use of office space. LOFTwall brings aesthetic design to freestanding dividers. Beautiful elements of intersecting line or undulating curves form a functional screen which defines a space and lets in natural light. Other room dividers can be customized to include white boards, translucent panels and colored panels to add privacy.
Commercial interior design is the big plus that Systems Furniture brings to our corporate and education projects. Thinking about updating your office in Green Bay, Appleton or northern Wisconsin? Wall treatments are only the beginning of our expertise. Our interior design staff and account managers bring a wealth of product knowledge including Knoll office furniture, seating and more. Check out our website, sysfurniture.com and call us at 920-336-1510.