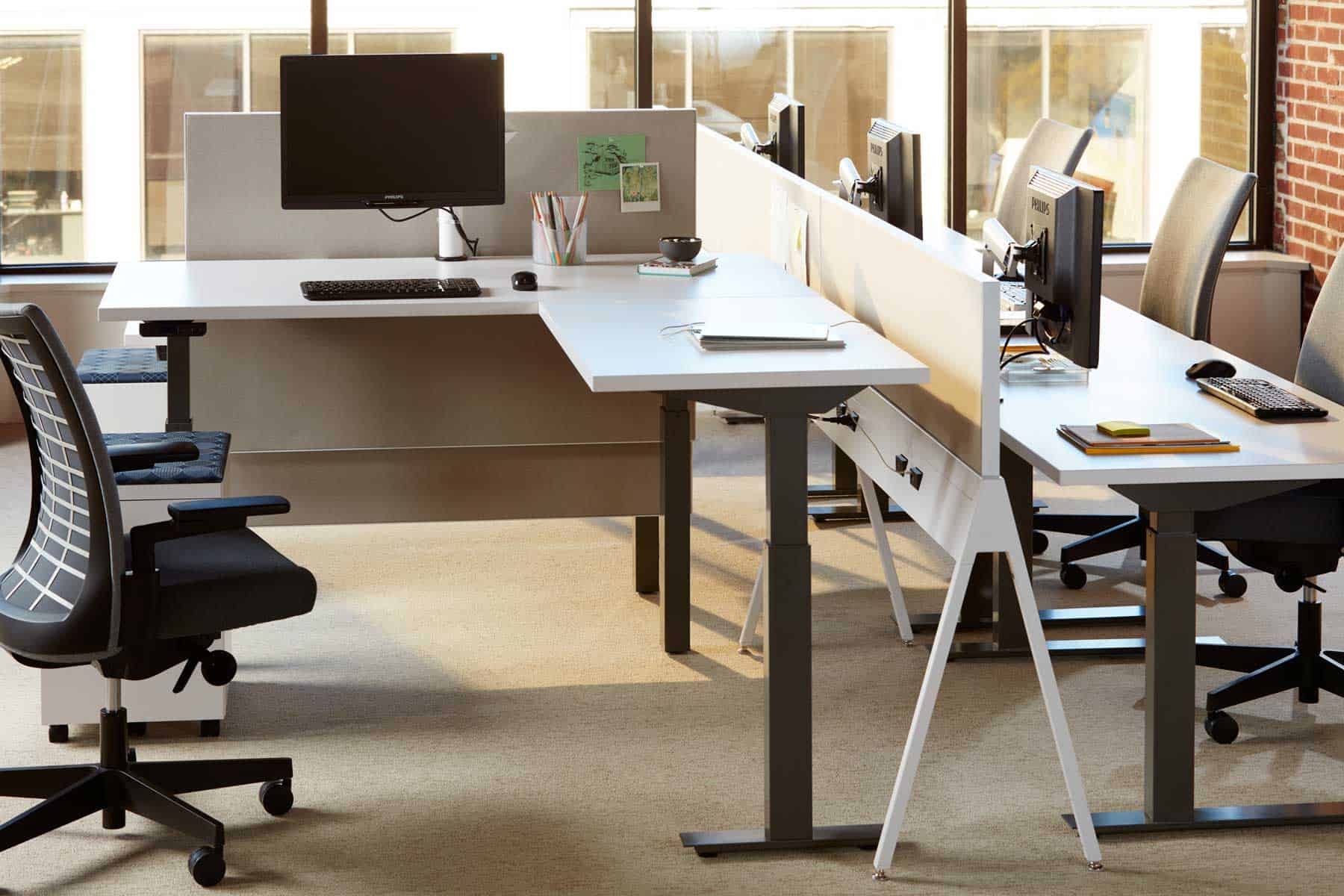 Stand-up Workstations Improve Employee Satisfaction
Systems Furniture's Customers Explain the Increased Demand in Wisconsin
Systems Furniture sees a growing trend in the corporate purchase of height adjustable office furniture throughout Wisconsin. Why are stand-up workstations and conference tables so popular? Here is what some of our customers at Systems Furniture have to say about it.
Health benefits are the number one reason for purchasing a stand-up workstation. "By giving our employees a height adjustable work surface we are giving them the most ergonomic solution for personal comfort and fitness," said Craig Geiger at 4imprint in Oshkosh.
Adjustability is not just for workstations though; there are adjustable height conference and training tables as well. Clint Dusenbery, Facilities Manager at Secura Insurance Company, where wellness is an important goal, has gotten positive feedback about the adjustable height conference tables in their office. "People attending a standing meeting are more alert and are encouraged to move around and work collaboratively. They use their time more productively and the meetings move along quicker. An adjustable table works well because the meeting leader can also choose to lower the table to a conventional height and add chairs."
A stand-up workstation can be a budget conscious solution. Systems Furniture sells height adjustable legs which can be installed on an existing worksurface. "When one of our employees returned after back surgery, retrofitting his worksurface with adjustable legs allowed him to reduce the fatigue of sitting all day and installation was easy and cost effective," said Dave Holten in the De Pere office of Meyer, Borgman, Johnson.
Employee recruitment and retention is an important topic for all companies. The office environment, including furniture, can be an influence. If your company is looking for furniture that increases productivity and employee satisfaction, visit our website, sysfurniture.com, and give us a call at 920-336-1510. Our account managers can show you how stand-up workstations work in the interior design of your office.