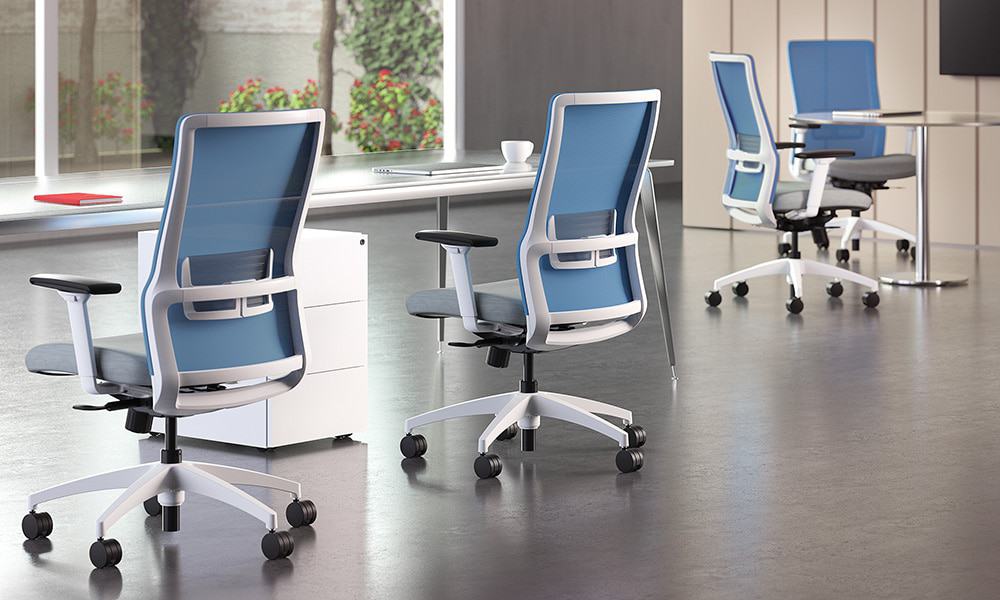 5 Ways to Make Your Office Healthier and More Productive In 2017
Systems Furniture, One of the Leading Commercial Furniture Dealers, Can Show You How
Start 2017 with a plan to improve your office. Systems Furniture, Inc. in De Pere, Wisconsin has five tips for making your office a healthier and more efficient workplace for everyone who comes through your company's front door.
Sit in a comfortable chair – A task chair that supports your back, arms and legs is essential. You can test drive a wide selection of chairs including the Focus and Novo chair from the aptly named Sit on It company at our commercial furniture dealership in De Pere.
Turn on an adjustable lamp – Instead of squinting or complaining about the glare in your office use a task light where you need it most. Systems Furniture recommends Knoll's Copeland Lamp and the Sparrow Desktop Light.
Focus on ergonomic benefits– It is all about allowing employees to adjust their workspace to suit them. Monitor arms swivel and move monitors to the correct height for easy computer viewing. Keyboard trays put the keyboard at the right position to save wrists from strain. Adjustable height worksurfaces allow employees to change their position from sitting to standing.
Consider individual lockers/closets – As part of an office reconfiguration, add a personal closet to a workstation to give each employee a spot for their coat and personal effects. Knoll's Anchor storage lockers can be ordered with optional locking mechanism.
Design a space where creativity happens – Update the cafeteria with colorful walls and install booths and café height seating. Include a collaborative area with lounge seating and moveable whiteboards. Update conference rooms with furniture for video conferencing and team huddles.
As one of the areas premier commercial furniture dealers, Systems Furniture has five account managers who meet with clients in Green Bay, Appleton, Oshkosh, Fond du Lac, Sheboygan and northern and central Wisconsin. Stacey, Kerry, Amy, Patrick and Jason can show you a stand-up workstation, seating, tables, collaboration furniture, and so much more. They team with our three senior interior designers to bring ideas that encourage the best work from your current employees and help you recruit new staff. Give us a call at 920-336-1510 and view our website, sysfurniture.com, for more information on what we can do for you in 2017.