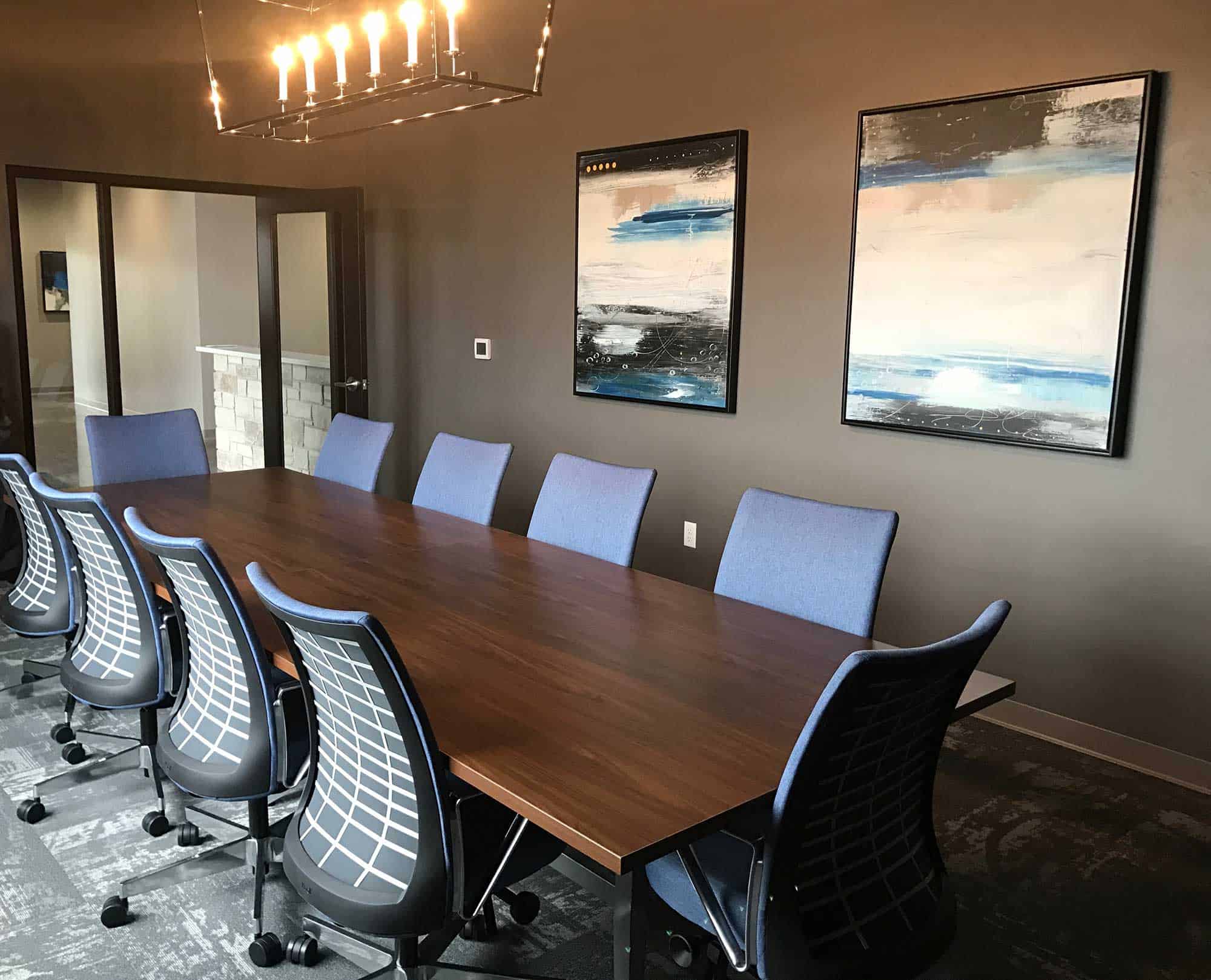 3 Tips to Manage Your Move to a New Space
Systems Furniture is Your Choice for Small Business Office Furniture
Is your small business growing? Looking to add staff? Searching for new office space? Now is a great opportunity to rethink your whole work environment. Add in collaborative areas to encourage innovation. Choose small business office furniture that is mobile, adjustable and comfortable to attract and retain employees. Systems Furniture in De Pere works with customers on the lakeshore and in northeastern and central Wisconsin to manage their move and turn an empty space into one that highlights their brand and welcomes employees and customers.
Our 3 Point Plan for a Successful Move
Plan a new layout – The senior interior designers at Systems Furniture can show you how you can utilize your new space economically and plan for workstations, private offices and collaborative meeting areas.
Review your existing furniture – Before you think about loading up the truck with everything in the office, take a good look at the condition of your office furniture. Are the chairs worn out? Are your computers and monitors in the way of your daily work at your desk? Does the reception area look like 1977 is still "staying alive"? A Systems Furniture account manager can show you ergonomic chairs, adjustable height worksurfaces, monitor holders and furniture that supports audio visual technology.
Add in new ideas – The fresh look of the office makes an impression on clients as well as employees. We can develop a plan for a custom reception desk and recommend wall paint finishes, window coverings and framed artwork. Systems Furniture can design an employee café that energizes your workforce.
Find the Right Small Business Office Furniture
Searching for new office space can be time consuming, but planning your new office space is easy when you work with Systems Furniture. We know that a small business needs good value for each dollar they spend so we bring great ideas that match your budget. Systems Furniture is also a source for healthcare furniture, educational furniture and large scale corporate furnishings as well as small business office furniture. Our website, https://sysfurniture.com, is a great place to start looking for new ideas for your new space or call us at (920) 336-1510. Our account managers are ready to work for you.