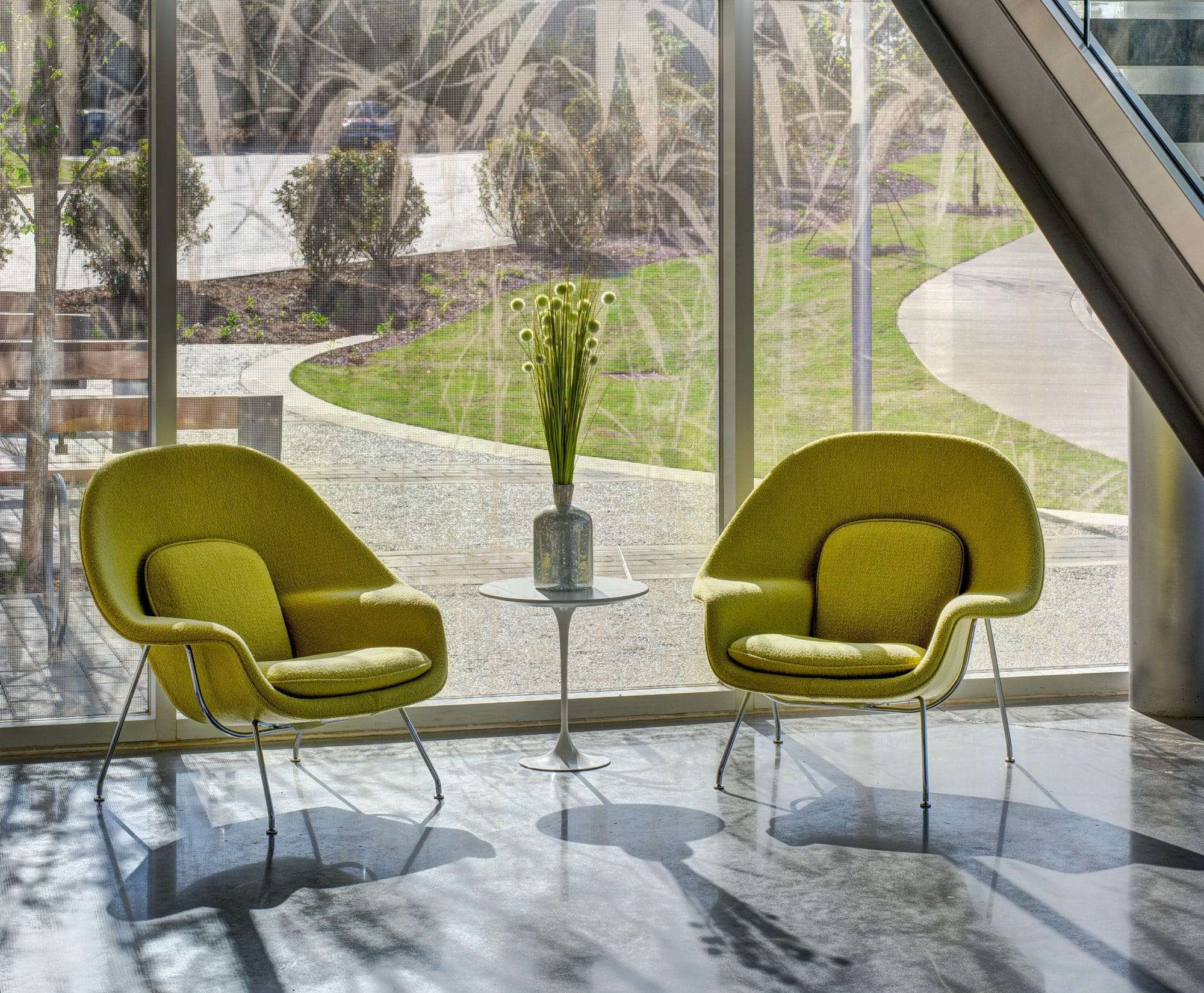 The reception area advantage that's right for you
Lobby furniture from Systems Furniture makes a statement
What do you want your reception area to say? At Systems Furniture we speak the language of lobby furniture. We know that small businesses, large corporations, educational campuses and medical clinics all have different requirements for their lobbies. The Systems Furniture advantage is a solution that fits your budget, makes every square inch count and gives you a reception area that always says "welcome."
Fresh ideas for lobby furniture come from Systems Furniture
Classic- Create a reception space that is timeless using classic Knoll lobby furniture. Mies van der Rohe's Barcelona lounge seating and Saarinen womb chair never go out of fashion and are made with premium quality materials. The Warren Platner Easy chair and ottoman's polished nickel frame and fully cushioned seat looks as modern today as they did in 1962 when they were first designed.
Contemporary- Get a custom-made look without the extra cost by choosing modular reception stations from Logiflex. You pick the size, the shape and the finishes that reflect your business. OFS's Element line of reception desks marry elegant wood shells with hardworking laminate transaction counters and has options for handicap access.
Campus center and dorm lounge- Capture the energy of university life with commercial-grade lobby furniture which combines durability with style. Jasper high top Reef Tables or the ERG Straight Step 3 invite students to feel right at home.
Clinic- Medical reception centers require comfortable seating with special attention to cleanability. Ideon's Aviera can be configured with multiple seating units and attached tables to suit the space. Matching bariatric seating blends in with general seating.
Choose Systems Furniture for your lobby furniture
Systems Furniture's expertise goes beyond lobby furniture. If you have questions about ergonomic office seating, height adjustable work surfaces, or office planning we have answers. Just give us a call at 920-336-1510 or visit our website at sysfurniture.com for ideas for updating your office or campus. Our experts are ready to meet at your location from Green Bay to Appleton, Oshkosh, Fond du Lac, Wausau and Eau Claire.
tags: furniture for business lobby, commercial lobby furniture, waiting room tables