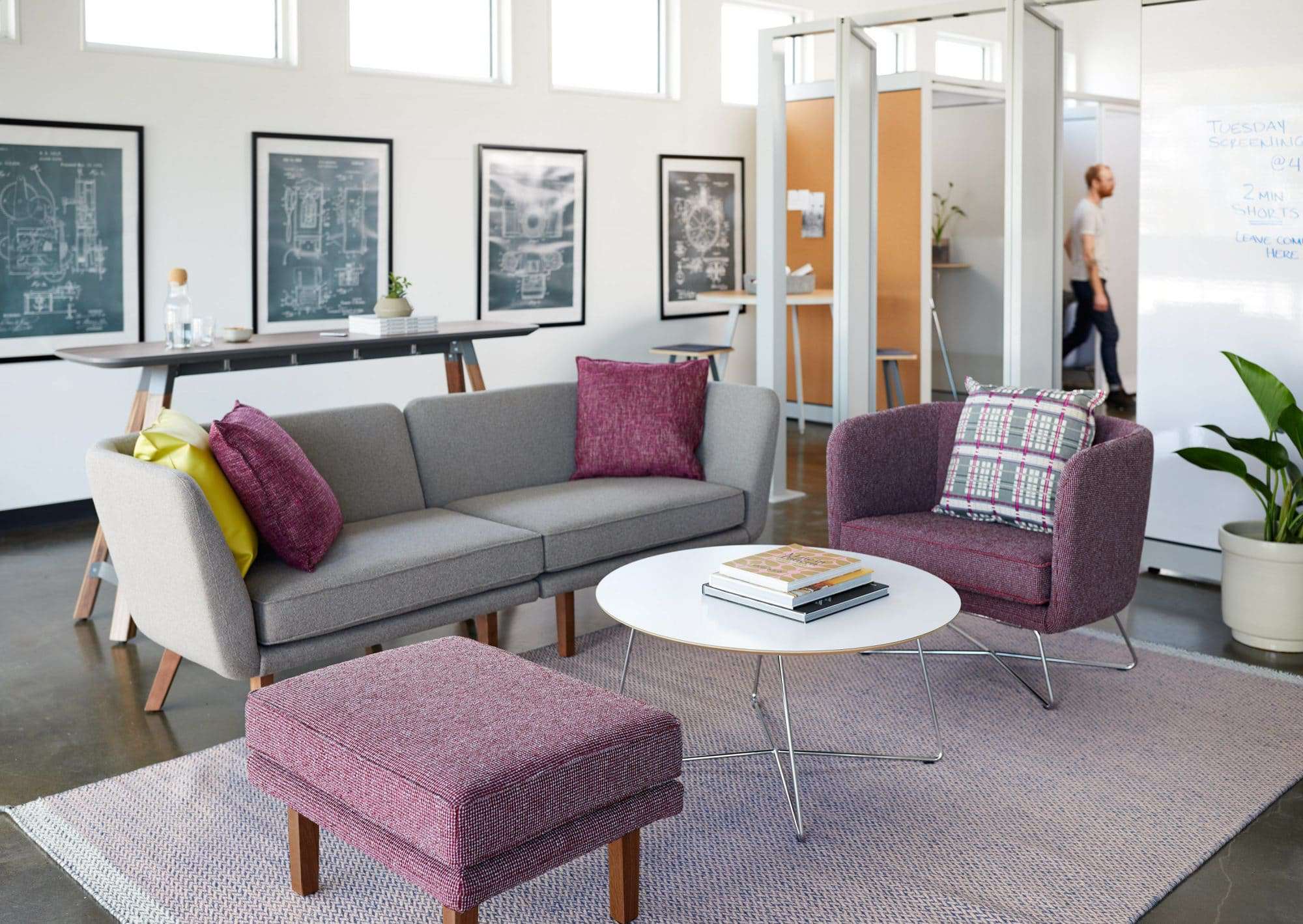 Forecasting the future of the office
The outlook is clear with Systems Furniture, a Knoll dealer in Wisconsin
Planning for a future office or campus center is a big investment. Up-to-the-minute research on office planning trends is crucial. Start with an expert. Systems Furniture has been a Knoll dealer in Wisconsin for over thirty years. Our account manager and interior design teams bring the newest insights into the collaborative work environment for commercial, education, healthcare and government projects right to your location.
The advantages of working with a Knoll dealer in Wisconsin
Depth of product offering – Knoll likes to say it is a constellation of brands and people working to create modern interiors. In practical terms that means that Systems Furniture's clients have a wide range of products to choose from workstations, task seating, soft seating, height-adjustable tables, collaborative furniture, textiles and accessories to furnish your space from team areas to private offices and beyond.
Environmental standards – Create a healthy workplace. A Knoll Dividends workstation and Regeneration chair are just two of the products that are UL Greenguard certified, a stringent standard that ensures products are acceptable for use in school and healthcare facilities.
Strong warranty – Knoll workstations, tables and files carry a lifetime warranty. Seating like the k. task chair carry a 12-year warranty for 24 hours and seven days a week with multiple occupant use which underlines the manufacturing quality and durability of Knoll products and saves money for clients.
Want to see the future of the office in action? – All of Knoll's research on the future of the office is on display in their new Chicago showroom; a light-filled space where workstations emphasize collaboration and seating draws people in for conversation. Book a tour of the new Chicago Knoll showroom with Systems Furniture's sales staff as your guide.
Browse online – Knoll.com is the perfect place to view workplace research and the vast array of Knoll products.
Choose Systems Furniture as your Knoll dealer in Wisconsin
Check out sysfurniture.com for a look at our projects including education furniture in Green Bay, Appleton, Oshkosh, Wausau and Eau Claire. Give us a call at 920-336-1510. We'll show you why Systems Furniture is proud to have been a Knoll dealer in Wisconsin for over thirty years.
tags: knoll furniture, knoll dealers in Wisconsin, knoll office furniture